Musical Instrument Distribution & Retail
AudioBuy Reviews is a Satisfied Customers Program (SCP) member. Positive reviews , complaints and testimonials will be published on the business directory following review or arbitration if required. Please do not review 'AudioBuy Reviews' if you've received , or have been offered , a reward for writing a review. Do not write a review if you are associated with the owner or employees of this business.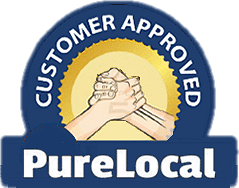 Australian Business Directory members who receive an unfavourable review are given the opportunity to respond to the customer who posted the review before it is published. We know that slanderous and unfounded reviews are common place on the web so we have allowed "AudioBuy Reviews" the tools to arbitrate and contact the reviewer in order to resolve outstanding complaints or disputes. We have found that this achieves a far better outcome for both the reviewed business and their customer in the longterm. Fake reviews will be removed according to our policies and guidelines.
AudioBuy Reviews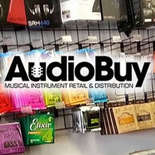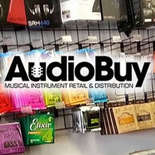 If you require more specific business details such as opening hours , further customer reviews , directions etc please contact AudioBuy Reviews on their website , by phone or at their store location (if applicable). All profile related content remains the sole property of Musical Instrument Retailers business 'AudioBuy Reviews'.
Featured Categories
Musical Instrument Retailers In Australia
Musical Instrument Retailers In New South Wales
Musical Instrument Retailers In Sydney
Retail Shopping in Sydney
Retail Shopping In Australia
Sydney Business Directory
New South Wales Business Directory
Very fast delivery with FEDEX
Wow I got my package in just 3 days from the USA with AudioBuy. Just brilliant thanks will be ordering something else soon , maybe I could get the same thing from another US store but they ship with USPS typically and not fast FEDEX. Splendid! - Review Posted By Bret On Sunday, May 31, 2020.
Review Verified Sunday, May 31, 2020
Love it!
I love my new wah wah pedal I bought from Audiobuy , thanks so much and really fast shipping. YES! - Review Posted By Roger On Sunday, May 24, 2020.
Review Verified Sunday, May 24, 2020
AudioBuy order for the PRS Silver Sky
I ordered the new PRS Silver Sky guitar from AudioBuy , it's a lovely John Mayer guitar! I emailed AudioBuy months ago asking about what colors they had available , they had a few in stock but not the particular colour I wanted - it was on backorder they said. I put in my order and was told to wait 2 weeks for PRS to ship them out , sure enough after about 1.5 weeks I received my tracking number and I got my amazing new guitar a few days later. Thanks so much!! - Review Posted By Bryan On Wednesday, May 20, 2020.
Review Verified Wednesday, May 20, 2020
Paypal payment to AudioBuy
Hello I paid Audiobuy 2 weeks ago with my Paypal account and the order showed up about 1 week later. I live in Australia and was shown AU dollars , then I was shown USD in my Paypal invoice and then it converted back to AU dollars before payment. A bit confusing but covered by Paypal so no worries. - Review Posted By Joseph On Monday, May 04, 2020.
Review Verified Monday, May 04, 2020
Paypal conversion rate
I stumbled across AudioBuy while looking for Ibanez guitars , shipping to Singapore not Australia but I think they have websites for many countries. I checked out on the website after emailing AudioBuy with my questions - my card wasn't requested so I thought I'd need to buy from another store because without billing me I doubted the order was in process. However to my surprise I received a Paypal invoice from AudioBuy later that night and proceeded to complete payment (order #48117584) - the invoice arrived in USD currency which converted to my local SGD currency - I do notice that the listed price on the AudioBuy website is slightly different than the total SGD amount I was provided by Paypal before final billing. In any case the difference was minor so I paid , I received a standard payment notification email from Paypal instantly and then contacted AudioBuy asking for an update. The next day the girl at AudioBuy said my order was in stock and the FEDEX tracking would be available within 2 days , she said that during the COVID19 pandemic they're short staffed so instead of same day shipping it was the next day or the day after depending on the queue. I got my FEDEX tracking number at the end of the next day. FEDEX are a good service because they tell you exactly what day to expect your delivery , unlike other providers are give a vague range. My order was expected to arrive 5 days later so I waited ... patiently ... 5 days later the truck man knocked on my door with a package to sign. I knew it was the AudioBuy order because the guitar shape of the box , I was very very happy. Since the exciting unwrapping of my brand new Ibanez guitar , I've been very happy with it and am pleased at the price I got it from AudioBuy without any extra import problems I half expected. Overall I review this music shop 5 stars , perhaps 4.5 because of the delay in Paypal invoice but the guitar is AMAZING and packaged beautifully - so 5 stars! If I could offer any room for improvement to AudioBuy it would be to open physical show rooms around the world in my region Singapore , and offer phone assistance so customers can get immediate answers. When they responded to my email asking why there was no phone number she told me that their email responses are fast and that hiring a fleet of phone operators is not suitable given they can respond to most concerns by email very quickly , and they have all information at hand on email such as order numbers , back history , etc. I have purchased from other stores such as Sweetwater and my local shops , one big advantage with AudioBuy it seems is that they can source a much larger range of equipment and can order in guitars if they're not in stock. Locally when I ask about Ibanez and Schecter rare guitars they tell me that they must order in from overseas which takes weeks or months. AudioBuy say they take 7-10 days for unstocked guitars , my order was in stock however so I cannot attest to this timeframe. - Review Posted By Gregory Palmer On Sunday, Apr 26, 2020.
Review Verified Sunday, Apr 26, 2020
Excellent Customer Service
I purchased a Martin acoustic guitar from Audiobuy for a friend who is also in my band. 3 months later he had a question about the pickups operation and I emailed audiobuy for him and got a response really fast. Awesome. I'm a drummer so don't know what was the issue but it was solved fast , every bit of gear i've purchased from Audiobuy has always arrived with FEDEX and full signature needed so nothing gets left out in the rain. Great stuff! - Review Posted By Jake On Friday, Feb 14, 2020.
Review Verified Friday, Feb 14, 2020
Really good customer service
Really good customer service by email but they don't have a phone number so it's good they respond to my emails fast. I took a while to eventually decide to order but i'm glad I did today when my shiny new Ibanez guitar arrived. WOW. I asked Audiobuy a few random questions before buying but they helped alot before I checked out with Paypal. Thanks again guys! - Review Posted By Bruce On Wednesday, Feb 12, 2020.
Review Verified Wednesday, Feb 12, 2020
AudioBuy Review - AMX From AKAI
Ive visited the Audiobuy page hundreds of times and ordered 3 items over the last few years , most recently in January of this year i had shipped the AKAI AMX which was not in stock in any other stores i could find at the time. I also used to work at a music shop where i'd always get price match requests. It has been years since i've worked for the music industry so i no longer get internal discounts etc. Being a musician , a fairly well paid musician unlike most , I still need to shop around when buying higher ticket items and ive managed to get a few good deals from Audiobuy when other stores could not price match or even come close to their pricing. The AMX product got to me quite some time ago and im leaving a review only now. The post fader ports on the amx are really good and replicable the knobs seen on the Numark which is really cool. The only negative i could say about this unit is that the shift button is too small and often missed when gigging or in dim light. - Review Posted By Rogar On Friday, Apr 07, 2017.
Review Verified Friday, Apr 07, 2017
Great warranty service
I had a problem with my KORG kaossilator pro when it was shipped to me so i decided to send it back in. I contacted AudioBuy and was met by Katie she was the most helpful sales adviser i have ever talked to.She walked me through the return process and once my packaged arrived the next week i called and he helped me purchase a studio bundle and gave me a review while she set it up. - Review Posted By Harry On Saturday, Mar 04, 2017.
Review Verified Saturday, Mar 04, 2017
My order just arrived thanks from Lana!
I am very happy with my customer service and their knowledge!!! I can't wait for my daughter to open her first instrument that she wanted. Guitar lessons soon to follow!!! Thank you for all the help! - Review Posted By Lana On Saturday, Mar 04, 2017.
Review Verified Saturday, Mar 04, 2017
Good music store , thankyou
Audiobuy has the highest review when it comes to music store. They have very good customer service the best so far that I encountered with online store. Good quality and the best service of all online music store i've bought from. I will definitely recommend this to my friends and looking forward buying here again soon. - Review Posted By Chi On Saturday, Mar 04, 2017.
Review Verified Saturday, Mar 04, 2017
AudioBuy.com.sg Review
I ordered a few Yamaha keyboards along with a guitar and DJ kit for my son. AudioBuy Singapore let me customize a bundle with exactly what I wanted and then gave me a good discounted bundle price. - Review Posted By Raj On Saturday, Mar 04, 2017.
Review Verified Saturday, Mar 04, 2017
Customer since 2015 , great prices and friendly relationship with discounts
I have been dealing with AudioBuy since 2015. Paul and Brian are awesome. Great communication , straight answers , world class customer service. - Review Posted By Daniel On Saturday, Mar 04, 2017.
Review Verified Saturday, Mar 04, 2017
Product received , no problems
Very good!!! I am very happy and I will recommend to my friends. - Review Posted By Susan On Saturday, Mar 04, 2017.
Review Verified Saturday, Mar 04, 2017
Best customer service at AudioBuys Singpore thankyou!
Great, no, the best customer service of any company I have done business with no matter how much you are buying. My personal musical helper follows up from beginning to end and after your purchase. Thanks to my sales engineer Paul for your help and discounting my 2nd purchase , I will be a longtime customer you bet! - Review Posted By Kevin On Tuesday, Feb 14, 2017.
Review Verified Tuesday, Feb 14, 2017
Simply The Best
AudioBuy Singapore (AudioBuy.com.sg) have outstanding service, great customer follow up and very reliable shipping. My recent purchases have been ready to play right out of the box. My sales associate Paul is a real pro. PERFECT in every way thankyou so much for helping me save hundreds of dollars against my ripoff local store and delivering always on time!! - Review Posted By John On Tuesday, Feb 14, 2017.
Review Verified Tuesday, Feb 14, 2017
X Air 18 DigitalMixer
Thanks Audiobuy! Purchasing the X Air 18 Digital Mixer was the great improvement to our church sound system. Being able to save settings for our band when we have a guest group making it real easy to recall settings. We replaced a 32 channel mixer board with our X Air Digital Mixer, what an improvement. I recommend the Behringer X Air Digital Mixer for institutions or musicians with limited budget. - Review Posted By Jack On Tuesday, Feb 14, 2017.
Review Verified Tuesday, Feb 14, 2017
My glowing review of AudioBuy
In the last two months I have purchased many products online from AudioBuy and after dealing with Paul for quite some time I have to say my review could not really be any better - this company has been really helpful and putting up with all of my annoying questions and price quote requests. I have left a few other reviews about audio stores but audiobuy are the best in my opinion , maybe not in their communication and stock inventory but more in terms of their constantly lower pricings on guitars and DJ gear I buy quite often. AudioBuy are now my favourite place to get musical gear and I think they know me well enough by now for me to always get a good discount so i'm very happy about that. Love these Guys! - Review Posted By Spike BassPlayer On Wednesday, Feb 01, 2017.
Review Verified Wednesday, Feb 01, 2017
my review of AudioBuy.com.sg
Good friendly service, though my $450 order was just left at my backdoor with a signature required which annoyed me a bit. I spoke to AudioBuy staff about this and they said they'd look into what happened , i think they shipped USPS instead of FEDEX for my order and USPS aren't as good as Fedex. If you purchase from Audiobuy make sure you ask for Fedex delivery instead of another maybe cheaper carrier. other than this i'm very happy with my by from audiobuy , review 4/5. - Review Posted By Tsen Chui On Tuesday, Jan 31, 2017.
Review Verified Tuesday, Jan 31, 2017
AudioBuy Review
I bought stuff and they kept me up to date every step of they way. Free shipping too which was rad. Received everything I ordered no problems. - Review Posted By Matt On Tuesday, Jan 31, 2017.
Review Verified Tuesday, Jan 31, 2017
Hmm mediocre..
3/5 rating because the guitar arrived but there were no extra strings included , I spoke to Katie for about 20 minutes and we were told that extra acoustic strings would be included but yes , the guitar arrives , open the box , and no strings..I'm currently in communication with AudioBuy about shipping us the acoustic strings but they seem hesitant to spend $40 on posting $5 strings...but if they want me as a return customer then I guesss they'll need to send them. - Review Posted By Harris On Wednesday, Jan 25, 2017.
Review Verified Wednesday, Jan 25, 2017
I had great experience with this company.
I had great experience with Audiobuy. Some say that they had an issue with being charged the incorrect amount. I'm not sure why or how that happened but I was charged the exact amount as listed and received my item quickly. Overall, I am pleased! - Review Posted By Michelle On Wednesday, Jan 25, 2017.
Review Verified Wednesday, Jan 25, 2017
These guys are excellent.
These guys are excellent. Great to deal with and bent over backwards to get me a piece of gear not listed on their normal site. Will definitely do business with them again. - Review Posted By Bernard McAlistair On Wednesday, Jan 25, 2017.
Review Verified Wednesday, Jan 25, 2017
Will Buy again soon!
It was a pleasure dealing with Audiobuy and Paul. We placed the order and notification was received regarding the status of the item. Which we closely monitor since the delivery place is quite far for we have tried ordering with other site but they cannot deliver. We were delighted that they confirm can deliver to Japan and managed to received it in best condition.They assure that the item was shipped and give us time to time updates. Response with the email is efficient. Price and Service are reasonable no doubt about it.Thankful for your support and assistance, we look forward to deal with you again in the future. - Review Posted By Ritchelle On Wednesday, Jan 25, 2017.
Review Verified Wednesday, Jan 25, 2017
Follow Us On Pinterest