AudioBuy Reviews
Musical Instrument Retailers In Sydney , NSW
AudioBuy Reviews
AudioBuy Reviews is a Satisfied Customers Program (SCP) member. Positive reviews , complaints and testimonials will be published on the business directory following review or arbitration if required. Please do not review 'AudioBuy Reviews' if you've received , or have been offered , a reward for writing a review. Do not write a review if you are associated with the owner or employees of this business.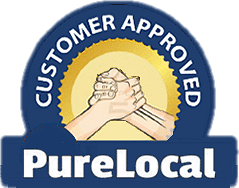 Australian Business Directory members who receive an unfavourable review are given the opportunity to respond to the customer who posted the review before it is published. We know that slanderous and unfounded reviews are common place on the web so we have allowed "AudioBuy Reviews" the tools to arbitrate and contact the reviewer in order to resolve outstanding complaints or disputes. We have found that this achieves a far better outcome for both the reviewed business and their customer in the longterm. Fake reviews will be removed according to our policies and guidelines.
AudioBuy Reviews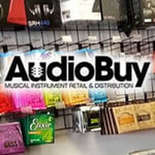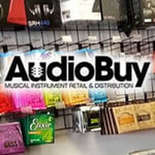 If you require more specific business details such as opening hours , further customer reviews , directions etc please contact AudioBuy Reviews on their website , by phone or at their store location (if applicable). All profile related content remains the sole property of Musical Instrument Retailers business 'AudioBuy Reviews'.
Featured Categories
Musical Instrument Retailers In Australia
Musical Instrument Retailers In New South Wales
Musical Instrument Retailers In Sydney
Retail Shopping in Sydney
Retail Shopping In Australia
Sydney Business Directory
New South Wales Business Directory
Blue Microphones Ember
I did a Google search for the Blue Mic Ember and it showed AudioBuy at #1. I ordered through the website but did not receive any invoice because they have no stock and said they don't charge customers unless stock is there or they can ship fast. So I bought another microphone instead and am very happy with their honesty and speed of service. - Review Posted By Sam On Sunday, May 31, 2020.
Review Verified Sunday, May 31, 2020
Great Price. Slower Transport Than Expected
Exactly that. Great price, website is good. Online chat worked well. Pretty sure the website said delivery within 3-5 business days. Then recieved the phone call to say it would be longer. Even if i paid extra for postage no guarantees. A little disappointed but overall happy. - Review Posted By JR On Wednesday, Oct 03, 2018.
Review Verified Wednesday, Oct 03, 2018
Good Product Range
Good product range but website is a bit tricky. I bought a zoom recorder which is a nice gadget. However the instructions are very minimal. If you replace the battery when it goes flat, it wipes the memory chip..nothing about that in the instructions. When I went on add the accessories pack to the order, I had difficulty getting it added as the web site wanted me to complete the transaction without it. - Review Posted By Jason On Wednesday, Oct 03, 2018.
Review Verified Wednesday, Oct 03, 2018
TRex Pedal Review My First Order From AudioBuy
The TRex mudhoney was used by the other guitarist in my band , I started to develope a tragic case of envy and he , because they're quite expensive , wouldn't let me borrow it and I couldn't afford one until I saw the price on the audiobuy website. A few months later i'm still really liking the simple front controls , great sound and rock solid build since i've dropped it from reasonable heights too many times now. Sam the other guiarist in our band paid a few hundred dollars for his mudhoney from another seller , i paid alot less for the pedal so now he can be the jealous one! I have not shopped for anything from Audiobuy before so i can only review this pedal as my first experience. I paid for the pedal at the beginning of this year and have since been gigging with it and wasn't going to leave a review but ive recently been in contact with audiobuy for something else since and thought they deserve a good review before making another order. - Review Posted By Jonny On Wednesday, Oct 03, 2018.
Review Verified Wednesday, Oct 03, 2018
Great products & personal service
Have recently purchased items from AudioBuy online and have always been happy with their service. I liked that I could track the status of my orders through payment authorisation, picking and dispatch as well as after they were shipped. - Review Posted By Greg On Monday, Feb 06, 2017.
Review Verified Monday, Feb 06, 2017
AudioBuy was efficient is delivering my purchase.
AudioBuy delivered my purchase in a reasonable timeframe. They did confirm my shipping preferences (leave at door) which delayed the shipment a little. - Review Posted By Walter On Monday, Feb 06, 2017.
Review Verified Monday, Feb 06, 2017
Great after sales service
At first I was really unhappy with this store AudioBuy after emailing them to ensure a certain item was in stock only to realise post purchase that their inventory stock was wrong and their initial timeframe was going to be wrong. Instead of asking for a refund I got quite aggressive and said that if they couldn't arrange the item (TC Electronic Mic Mechanic) to be brought in from TC and shipped within a few days then I'd need a refund. Sure enough , Paul was very helpful and ordered one in especially for me and shipped using the faster carrier so I got it in the end quickly. They've now retained me as a customer of theirs so overall it was a good experience. - Review Posted By Tony On Sunday, Feb 05, 2017.
Review Verified Sunday, Feb 05, 2017
3 week delivery from AudioBuy ?
I purchased a synthesizer online and they told me it'd ship from the AudioBuy warehouse in a few days but it has been 3 weeks and I just received it. The staff are friendly and helpful and kept me up to date through the process but were very inaccurate with their initial timeframe for delivery. - Review Posted By KeyMan On Sunday, Feb 05, 2017.
Review Verified Sunday, Feb 05, 2017
Follow Us On Pinterest