Collaborate Construction
Building Construction In Indooroopilly 4068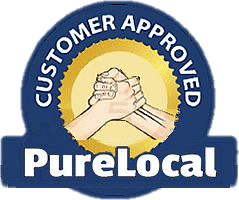 About Us
At Collaborate Construction, we deliver a personalised service and quality construction for new homes, residential renovations, granny flats and commercial fit-outs & maintenance to the Brisbane area and surrounds.
We provide a high level of professionalism, an eye for detail, experience and expertise to every project. Knowing that no two projects are the same, be it residential or commercial, a collaborative approach with our clients and contractors enables Collaborate Construction to diversify and bring the same high-standard finishes to each and every project.
Brisbane Home Builders
Collaborate Construction is a Satisfied Customers Program (SCP) member. Positive reviews , complaints and testimonials will be published on the business directory following authentification (QLD196788). Please do not review 'Collaborate Construction' if you've received a reward or if you are associated with the owner of this business.

PureLocal Directory members who receive an unfavourable review are given the opportunity to respond to the customer before it is published. We know that slanderous and unfounded reviews are common place on the web so we have allowed "Collaborate Construction" the tools to arbitrate and contact the customer in order to resolve outstanding complaints or disputes. We have found that this achieves a far better outcome for both the reviewed business and their customer in the longterm. Fake endorsements , illegal and/or defamatory content is not published.
Collaborate Construction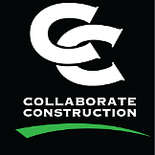 If you require more information please phone (07) 3171 2142 or visit our website. All profile related content remains the sole property of Collaborate Construction.
Featured Categories
Building Construction In Australia
Building Construction In Indooroopilly
Professional Services in Indooroopilly
Professional Services In Australia
Verified Companies In Indooroopilly
Verified Companies In Australia
Building Safety Standards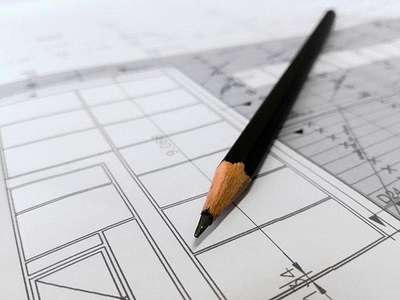 Guidelines and Codes have been established to ensure that all items built, such as buildings and furniture, adhere to a minimum safety standards. The codes are designed to protect public health, safety and general welfare as they relate to buildings and structures being built and occupied.The National Construction codes (NCC) sets out mandatory installation methods for all aspects of construction.Learning about these codes and regulations can help you and can benefit you in your investment endeavours.The Australian Building Codes Board (ABCB) sets....Read Full Article
Wood Alternatives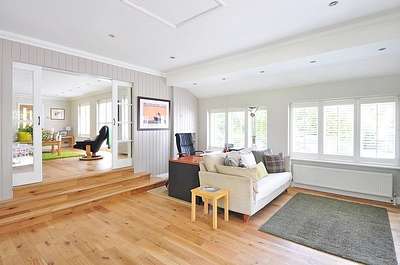 Whether it's for constructing a new addition, building a deck or creating a piece of furniture, wood is the go-to material in general. Nevertheless, many traditional wood products have environmental and structural disadvantages. Wood is known to shrink under certain circumstances, swell and deteriorate, and, unless properly treated, develops biological diseases and fungi.Plenty of creative alternatives are available. Here are 2 sampling of wood alternatives:Wood CompositesWood Composites are composite materials which combines wood with recycled....Read Full Article
Planning on having a home renovation?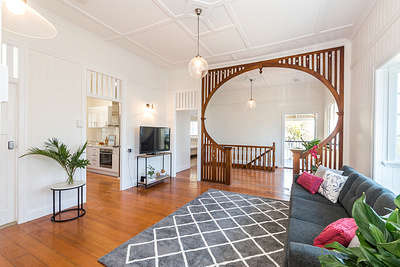 Planning on having a home renovation?A home renovation can be a great way to add value to their properties by homeowners and investors.Whether it's improvements for personal purposes or a major facelift before putting the house up for sale, renovations can do wonders for the value of a house – if done right.If you want it done right, Contact us or check our website to learn more: https://collaborateconstruction.com.au/major-home-renovations/....Read Full Article
Property Investment Tips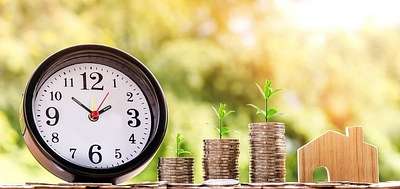 Whether you're about to buy your first investment property or already have a significant portfolio, the following investment property tips will help you maximise your investment return.PROPERTY INVESTMENT TIPS:1. One tip to consider for your new or existing property is to make it pet-friendly, this can increase your rent by 7% and 10%. This is because the lack of pet-friendly accommodation can make pet owners more determined to find a place to live and once they have they will typically stay longer resulting in less tenant churn.2. Check for....Read Full Article
Kitchen Stone Benchtops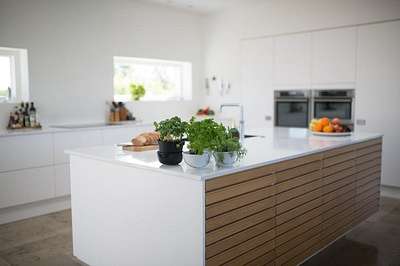 When choosing your new kitchen or kitchen renovation materials, you will most likely choose stone benchtops.Laminate benchtops are still used in many laundry's and butlers pantries but stone is the clear winner when it comes to the main kitchen. There are many different suppliers with a wide range of pricing.Speak to us for some straight forward adviceStone Benchtops - are an incredibly popular choice with homeowners. They are normally made out of engineered stone, but they can also be made out of natural stone – there are however much....Read Full Article
Granny Flats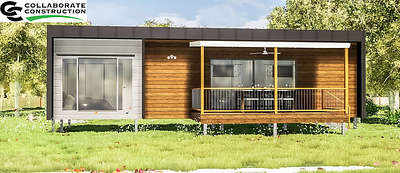 Granny Flats are a great way to have some extra space or to keep your loved ones close.Why Build One? It could be used by your adult kids as a pit-stop on the road to independence, so they can save a deposit. It may be used by your older parents as a place to age graciously, without infringing on your privacy ... or theirs. Or you might use it as a Home Office allowing you the benefit of still working from home, but in a dedicated, professional environment.Contact us so we can start building yours now ????https://collaborateconstruction.com.au/granny-flats-auxili…/#GrannyFlatsBrisbane#GrannyFlats#CollaborateConstruction....Read Full Article
Tips to consider when Renovation your Bathroom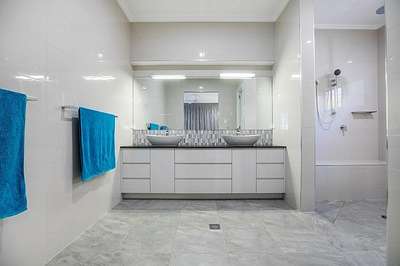 Your bathroom is one of the most important rooms in your home. Not only is it a room you use every day, but bathrooms, along with kitchens, are among the most important rooms buyers look at when you are selling your home.Here are some important things to consider when renovating your Bathroom:1. Lighting - Light is the most important element in bathroom design. After that, the creation of a feeling of space and then thirdly the use of beautiful items such as tiles, sinks and baths. If light is not an option, a dramatic or beautiful tile is important....Read Full Article
Soil Tests for Home Construction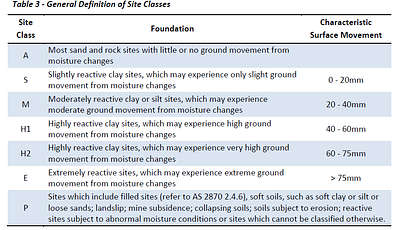 Soil Tests ...What are they?Why are they important?Why they can have a big impact on your home construction?Soil types are classified, as per the table below, from least to most reactive.What does that mean? The soil moves, expands and contracts a little or a lot!The Soil Classification is an important factor in the construction design as this is how the engineer will determine what foundation is to be used for that area and that soil type.As soil testing is mandatory, the contractor will request a soil test on your property in the location where....Read Full Article
Kitchen Triangle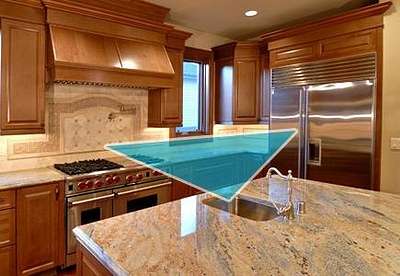 If you can't stand the heat, get out of the kitchen!To optimise your kitchen fully, some basic design principles need to be adhered to re: layout, lighting, ventilation etc.The main kitchen design principle used is called "The Kitchen Triangle".Check out the example images of a Kitchen Triangle below.It's basically the distance from the fridge, the stove and the sink. If they're too far apart, the kitchen becomes unworkable, if they're too close, likewise they're unworkable.Kitchens are the most used space within the....Read Full Article
Rooming Accommodation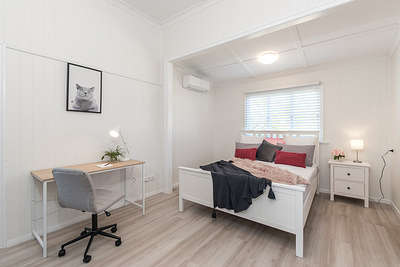 Rooming Accommodation is essentially a boarding house where each room of a building can be rented separately, which can significantly increase the rental yield of the property.Some examples of rooming accommodations are boarding houses, hostels and off-campus student accommodation.At Collaborate Construction:- We can help potentially double your existing rental returns by converting your existing rental property into rooming accommodation- We can build a brand new purpose-built rooming accommodation- We help from concept to completionSimply contact....Read Full Article
Tips to consider during a Kitchen Renovation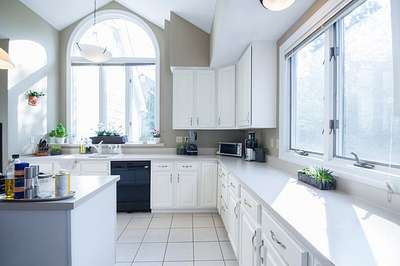 The kitchen is the most important room in your home.It is the busiest room in the house as is used by everyone.It needs to be both functional and fashionable.Your home's value typically rises with a kitchen renovation.Here are some important things to be considered during a kitchen renovation:1. Quality Materials - Always buy the best quality materials you can afford. When it comes to kitchen renovations, you want to have high-quality, functional items, both for your own use and for potential resale value.2. Cabinets - Cabinets are the foundation....Read Full Article