Mynt Models
Escort Agencies In Sydney 2000
About Us
Mynt Models is an Australian escort agency, providing high class, discreet and educated female companions.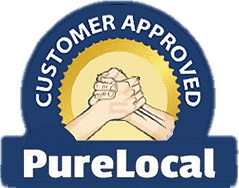 'Mynt Models' reviews and testimonials are published on the PureLocal Business Directory following verification and manual screening. Do not post a review if you've received a reward or are associated with the owner. Directory members who receive an unfavourable review are given the opportunity to respond prior to final publication. If applicable ,
click here
to post your review.
Our Business Location
Related Categories
A great experience
I've been working with Claudia for a while and she's a really nice and honest person. My experience with Mynt Models has been very good and i'm so happy and proud to be part of the team. Claudia is always here for us when we need it. She's a respectful and caring woman, I hope that review can help the models and the callers. So, if you're looking for the best and luxury experience, Mynt Models is definitely the right agency for you! - Review Posted By Cassandra On Thursday, Mar 30, 2017.
Review Verified Thursday, Mar 30, 2017
Review written by a model
I have known Claudia for almost 10 months and she is nothing but delightful! I haven't had a single negative experience with Mynt Models, anyone associated with the company or Claudia herself. Claudia is enthusiastic, professional and together with her team she always makes sure all arrangements run smoothly and her models are well taken care of. I had the pleasure to meet other ladies working with Mynt Models. All of them were not only beautiful and intelligent but also they were very happy to be part of Mynt Models. I can't imagine that anyone who is represented by Mynt Models would ever complain about the cooperation or would spend their precious time writing rumors on the Internet. I feel lucky to have the opportunity to know Mynt Models and Claudia! - Review Posted By Imogene On Monday, Mar 27, 2017.
Review Verified Monday, Mar 27, 2017
Brilliant Experiences
As a customer, my experiences with Mynt and Claudia have been nothing short of fantastic. Her attention to detail, care for customer discretion, and sensitivity when suggesting models has been remarkable. My several engagements with the agency have never failed to delight, and my experience with the models has led to repeat engagements. The service has exceeded expectations repeatedly, and of course is priced accordingly. In short, I value my relationship with the agency and Claudia deeply, and see them [particularly under her leadership] as a beacon in a sector rife with exaggerated claims and disappointments. Mynt is a great firm and Claudia is a brilliant face for the agency. - Review Posted By Samuel Falck On Monday, Mar 27, 2017.
Review Verified Monday, Mar 27, 2017
Very satisfied customer
As a client, I must say the agency and Claudia in particular is fantastic. The most exceptional and personal of service. The models reflect the strict screening. Authentic, human, genuine. Claudia makes this agency special. Highly recommended - Review Posted By Jorge W On Sunday, Mar 26, 2017.
Review Verified Sunday, Mar 26, 2017
Mynt Models is simply the best
As a model working with Mynt, I can honestly say that I have only had the very best experience. Claudia is super professional and provides an environment that makes everyone feel comfortable and happy 100% of the time. I consider myself a tough critic and good judge of character, and would never work with someone who wasn't meticulous and professional. In a world filled with amateurs, Claudia and Mynt offer the highest level of service. So happy to be here! - Review Posted By Eva On Sunday, Mar 26, 2017.
Review Verified Sunday, Mar 26, 2017
Fantastic People & Service
I am a model at Mynt Models and it is my pleasure to inform all the potential models and clients of how wonderful the company and Claudia really are. I have had only wonderful experiences with Claudia. She is efficient, trustworthy and reliable. I am always confident that everything will go smoothly. However, if anything ever does go wrong, I know that Claudia is always there for me and I can trust her to sort out any given situation. I am excited and grateful to be part of an amazing team. - Review Posted By Skye On Saturday, Mar 25, 2017.
Review Verified Saturday, Mar 25, 2017
SIMPLY DELIGHTED!
I was totally shocked when I came across bad review about Claudia and MYNT agency here. To keep things fair I feel I must write about my experience and praise a woman I have relationship with based on mustual trust and respect. I think both models and callers might be interested. I have started collaboration with Claudia 1 year ago and it had been nothing but delightful. When it comes to efficiency in communication, screening process and payment Im expectin the highest standards. Claudia had exceeded my expectations. As an agent/booker she had always been polite, honest and prompt with payments and despite her busy scehedule always there for me to answer my questions. Her apprach is very friendly and personal. And the last: Yes i had paid my flights upfront but Claudia ALWAYS refund me the full cost! I hope my review will help both models and callers to have more fair judjement of the agency and Claudia, who deserves to be praised for her efficiency and friendly approach. - Review Posted By Cara, international model and companion On Saturday, Mar 25, 2017.
Review Verified Saturday, Mar 25, 2017
Reply to "Gabi"
To the lady with the upset review, thank you for your opinion. Mynt Models® is an international company, with staff members all over the world. There is no way to meet everyone who applies to join us, unless you fly to/ visit one of our offices. :) Nor do we hire many of the applicants who apply. I'm sorry if you're disappointed, but we have a very private and close circle of people in our little family, it's not for everyone. If you find that condescending, again I apologize but that's what keeps us exclusive. My responsibility is to the owners & our gentlemen. In addition, yes I have several assistants, one of whom is in Asia, where they do have occasional internet issues. In this instance, for a suitable model I would contact her and interview with her myself. I can assure you our company is thriving and genuine, as all our models and gentlemen can attest :) We're just not open to the public. I wish you a happier week, with more positive energy and love in your life. :) - Review Posted By Claudia, Mynt Models On Saturday, Mar 25, 2017.
Review Verified Saturday, Mar 25, 2017
Mynt Models is definitely not a scam :)
I'm an actual model at the Mynt agency, and I've been working with them for almost 2 years. It's been a superb experience for me, and all the other ladies I've met at events and on the island - which DOES exist lol - have all been equally happy. We love Claudia! She's so supportive. How can anyone who knows her say such evil things as this 'Gabi' in fake reviews? I would say this 'Gabi' is a liar, I have actual real knowledge of the company, where this silly girl would probably never even be hired. She can't even spell lol. Everyone who I've met with our company loves Claudia, and I'm confident it's only those unsuitable folks who have been rejected or are jealous competitors who would say such stupid and untrue things. Mynt company is on another level, far from this sad girl. It's an international company, how should she meet you from England? So maybe this is the girl's gripe? My interview process was fine, and I've never met anything but the most amazing men and luxury with Mynt. - Review Posted By Natalie On Saturday, Mar 25, 2017.
Review Verified Saturday, Mar 25, 2017
Mynt Models Review
Contact Mynt Models