Kalkine Media
Investing In Sydney 2000
About Us
Kalkine Media is one of the trusted sources for stock market news in Australia. We cover ASX blue chips, ASX small caps, ASX growth stocks, ASX dividend shares with real-time updates on stocks. From stock market crashes to correction, we aim to help investors with our handpick recommendations which enables them to make the better investment decision. Our team of experienced analysts covers all sectors just to keep you updated with the latest market updates.
For stock recommendations visit: www.kalkine.com.au
Subscribe to Kalkine's Youtube Channel
Or follow our Google+ Page
Join our facebook community
Follow Kalkine on Twitter
ASX Stock Market News and Research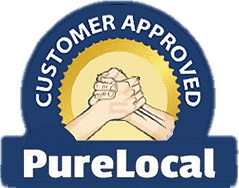 'Kalkine Media' reviews and testimonials are published on the PureLocal Business Directory following verification and manual screening. Do not post a review if you've received a reward or are associated with the owner. Directory members who receive an unfavourable review are given the opportunity to respond prior to final publication. If applicable ,
click here
to post your review.
Our Business Location
Related Categories
NOT WORTH A STAR!
Not worth a star KALKINE is basically set up using sales people to pressure sell their package deals. They begin buy getting you to join up for a "deal just for you, only for today" Then another few days later they continue to hound you until you buy up the next deal. This sales pressure and constant hassling to sell up doesn't stop until they have sucked you into several packages available. They use consistent, intense sales pressure. Then no contact at all until you complain. Then one or two calls followed by, again nothing. I was with one adviser, promised just him, then given someone else who didn't even know my name or my stocks! I have since written several emails to them, yet they have not contacted me. I have lost more money under their 'advice' at a time when others are making reasonable profit! Ironically, on my own, before I stupidly paid money to KALKINE, I did quite well. I have requested a refund as I have been defrauded and I am seeking a refund via Consumer Affairs. DO NOT WASTE YOUR MONEY WITH KALKINE. - Review Posted By ANNETTE On Sunday, Dec 15, 2019.
Review Verified Sunday, Dec 15, 2019
Great Experience So Far.
I recently came across this website for stock news and found it really interesting. i started following them as they make post helpfull with recent stocks updates. I have also used their service of reports providing some stock recommendations and found it usefull. Would recommend surely if someone is looking for stock recommendation reports. - Review Posted By Jacob On Thursday, Jul 11, 2019.
Review Verified Thursday, Jul 11, 2019
Kalkine Media
Avoid this company at all costs. They join you up for $300 and then chase you relentlessly for thousands more with promises that are just rubbish. I know this because they scammed me out of $2200 which was justa downpayment for a fee of $6200. They are big time scam artists who look legitimate. - Review Posted By Phillip Martin On Monday, Jul 01, 2019.
Review Verified Monday, Jul 01, 2019
Kalkine Media Review
Contact Kalkine Media