Spanning three generations of building and construction knowledge, Cemento Group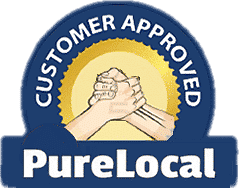 'Cemento Group ' reviews and testimonials are published on the Pure Local Business Directory following verification and manual screening. Do not post a review if you've received a reward or are associated with the owner. Directory members who receive an unfavorable review are allowed to respond before final publication. If applicable,
click here
to post your customer review.
Our Business Location
Related Categories
They epiomise builders that should be deregistered
We were contracted by Cemento to supply bathroom tiles and sundry other components. The accounts remain unpaid after 18 months, All the excuses in the world but all broken promises. We are out of pocket more that $125,000 but they could care less. If you see anything to do with Salsano or Cemento or there foreman Josh Reed avoid them like the plague. If I could rate them sub zero scores I would. - Review Posted By ST Stone On Friday, May 13, 2022.
Review Verified Friday, May 13, 2022
They owe me money
I have been waiting and nearly 2 years for my money and still nothing from them. It is a big amount of money not small. You send emails, sms and calls and no response from this company. - Review Posted By Best Built-In Wardrobes On Monday, Feb 07, 2022.
Review Verified Monday, Feb 07, 2022
THE WIRST BUILDERS IVE SEEN
FRAUDSTERS these blokes should not be aloud to profit off other people's losses. They should not be aloud to build . There parents obviously never taught them to honour there word. I don't know anyone that has an apartment made by these dodgey scammers that does not have a list full of defects. And they give excuse after excuse promise to come on certain dates . The latest was they can't do the defects for at least 12 months because of covid-19. Mind you I have been asking for 18months. My place had 1 coat of paint and it was sprayed on , while they did that they also managed to spray over the hynges. You can see where the gyprock sheets meet each other. The door stops the put on where all too short. The doors are not on straight. And when I pointed it out , the maintenance bloke said what 2 mm out this place has got 100 doors in it they are going to be out. I then had to prove to him that they was infact 14mm out. I believe that bloke has now been sacked however don't let him be the scapegoat these blokes hired him and the first thing I seen him doing was bogey so they would have too . The fact it took that long to fire someone so bad shows how incompetent you guys are. The lot of you. Pathetic. Like people save up and work there butts off to get a place and you rob them. Like swines you rob from everyday people with families trying to have a go. Shame on you , shame on the lot of you. Shame on your mothers and fathers you bringing such scumbags into the world. Like jelly fish u have no backbone. The owner you give italians a bad name , every hard working Italian .brutto figlio di puttana bastardo. You sell out. Cornuto. Warning don't get these blokes to build for you they are by far the worst you could choose. Door handles don't work condensation all threw the house in winter . Heavy rain makes water come threw. Cupboards on the stairwell it's actually not legal. Floor is in even in rooms. Gaps under every door. And believe me that's just touching the edges. Rating out of 10 is FUCKED. Not to mention how late they where too. - Review Posted By Dave On Sunday, May 24, 2020.
Review Verified Sunday, May 24, 2020
From a real owner review: Irresponsible Builder
Real owner review: I would give 0 stars if I can. We bought our unit over 3 years ago and the building defects (ours and the whole building) have not been fixed yet. We have wet walls in our unit and they make no effort to respond to our concerns. We have also just recently realised that our building is not fire compliant after we received fire order from the council. Apparently they do not care much about their customers' health and safety. So for future buyers out there, please beware !!! - Review Posted By Ryan On Saturday, Sep 21, 2019.
Review Verified Saturday, Sep 21, 2019
Think Twice
My block and the one beside it in Glebe were built by Cemento. Three and a half years later we are still trying to have issues associated with fire compliance orders by City of Sydney settled and look likely to be fined by them because Cemento hasn't returned to rectify problems despite promises. Our strata has spent $160,000 in legal fees chasing this company with a resultant massive increase in strata levies. - Review Posted By William O'Connor On Tuesday, Sep 17, 2019.
Review Verified Tuesday, Sep 17, 2019
Great Job Guys
Very impressed with ASTOR Rosebery gents! Well done great job! - Review Posted By Darren On Thursday, Jul 19, 2018.
Review Verified Thursday, Jul 19, 2018
Fantastic Builders
Highly recommended and without doubt the best building company in Sydney! - Review Posted By Steve Messte On Friday, Jul 06, 2018.
Review Verified Friday, Jul 06, 2018
Fantastic Builders!!
Great builders very astute team and an overall great bunch of guys! They assisted me during a stressful move. Great handover division. No doubt the best builders in Sydney! - Review Posted By Ryan Brunic On Friday, Jun 29, 2018.
Review Verified Friday, Jun 29, 2018
Review Cemento Group
Contact Cemento Group