Provincial Fabric House
Fabric Stores In Welby 2575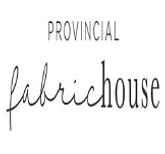 About Us
Provincial Upholstery was established by Carlos Rodrigues in 1994. Carlos is known for his craftsmanship and expertise in traditional artisan upholstery. Over the years, his knowledge and passion for the craft, along with Fernanda Rodrigues' expertise in fabrics and design, have merged to create Provincial Fabric House. Both now travel internationally to source a select range of beautifully crafted fabrics for upholstery and furnishing for their fabric store.
Provincial Fabric House is a leading Fabric Supplier in Welby, NSW, Australia. We have 350+ European Designer Fabric collection. Our collection includes Belgian Linen, Cotton Fabric, Hemp Fabric, Chenille Fabric, Wool Fabric, Velvet Fabric, Curtain Fabric and Cushions Fabric, and Upholstery Soft Furnishings Curtains Fabrics. We always maintain the standards we have set for ourselves. So, with us, you will always get complete support and quality in terms of product. If you have any kind of needs related to fabrics and you can have it covered offline and online as well. Provincial Fabric House happily offers 5 free samples of your choice with $10 shipping within Australia. So, do not hesitate and register yourself with us now and avail the best fabrics for your needs.
Our warehouse is located at 2 Currockbilly Street Welby NSW and is open to the public Tuesday, Wednesday & Thursday 10am to 4pm, and Saturday 10am to 1pm. We are open to Trade, Monday to Saturday by appointment.
Online Fabric Shop In Australia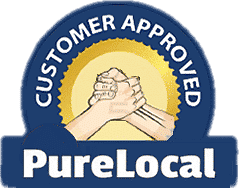 'Provincial Fabric House' reviews and testimonials are published on the Pure Local Business Directory following verification and manual screening. Do not post a review if you've received a reward or are associated with the owner. Directory members who receive an unfavorable review are allowed to respond before final publication. If applicable,
click here
to post your customer review.
Our Business Location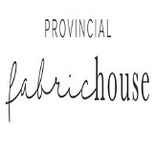 Related Categories
Hidden Gem of a Fabric Collection in the Highlands
Fernanda Rodrigues has a heavenly fabric collection hidden away in Welby. Her taste is exquisite and her website is one of the easiest and has the most accurate fabric descriptions and photos I've seen and this is in the opinion of a professional buyer/ stylist. Fabric is very difficult to portray online and Fernanda with her eye for colour and knowledge of fabric describes the hues, textures and weights with precision. This allows the customer to buy fabric online with confidence, particularly useful when so much of shopping these days needs to be done online. I highly recommend making the trip to visit her store in person, or looking at her comprehensive collection online. The quality is outstanding and her knowledge help is always appreciated. - Review Posted By Krystal Giddings On Friday, Oct 01, 2021.
Review Verified Friday, Oct 01, 2021
Best Service
Very much satisfied with the product and price. shipping service also so fast. Recommended to all :) - Review Posted By Misha On Wednesday, Feb 20, 2019.
Review Verified Wednesday, Feb 20, 2019
Ruby Eshelman
One of the best service I ever got. Fabric is as usual in best quality. Highly Recommended - Review Posted By Ruby Eshelman On Wednesday, Feb 20, 2019.
Review Verified Wednesday, Feb 20, 2019
Review Provincial Fabric House
Contact Provincial Fabric House