Bartons Bayside is a Satisfied Customers Program (SCP) member. Positive reviews , complaints and testimonials will be published on the business directory following review or arbitration if required. Please do not review 'Bartons Bayside' if you've received , or have been offered , a reward for writing this review. Do not write a review if you are associated with the owner or employees of this business.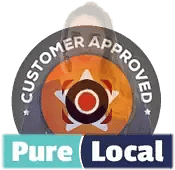 Australian Business Directory members who receive an unfavourable review are given the opportunity to respond to the customer who posted the review before it is published. We know that slanderous and unfounded reviews are common place on the web so we have allowed "Bartons Bayside" the tools to arbitrate and contact the reviewer in order to resolve outstanding complaints or disputes. We have found that this achieves a far better outcome for both the reviewed business and their customer in the longterm. Fake reviews will be removed according to our policies and guidelines.
Bartons Bayside
If you require more specific business details such as opening hours , further customer reviews , directions etc please contact Bartons Bayside on their website , by phone or at their store location (if applicable). All profile related content remains the sole property of Mechanics business 'Bartons Bayside'.
Featured Categories
Mechanics In Australia
Mechanics In Queensland
Mechanics In Wynnum
Automotive in Wynnum
Automotive In Australia
Wynnum Business Directory
Queensland Business Directory
I was very pleased...
I was very pleased with the service from all Bartons staff today. As a Service Advisor, Andrea was excellent, friendly and engaging and presented as a really good representative of Bartons. I didn't get to meet Jessie who worked on my car but it all seems to have been completed as described. I would be remiss not to mention your bus driver Brian. It was the first time that I have used this service and Brian was simply great. He shuttled the group of people around who shared the bus with me and presented as a picture of complete calm, in control and that he enjoyed his job too! All round rating 10/10! - Review Posted By John Roberts On Tuesday, Nov 01, 2016.
Review Verified Tuesday, Nov 01, 2016
Top Marks Bartons
I found both your service advisor James and the tech Ryan to be excellent. After being in the automotive trade for forty years and having purchased over a dozen new cars I have found the service at Bartons to be of the highest quality that I've ever received. Top marks Bartons. - Review Posted By Spencer On Tuesday, Nov 01, 2016.
Review Verified Tuesday, Nov 01, 2016
Very impressed by Matt...
Very impressed by Matt & Jade in their assistance in selecting our vehicle, another i30 demo this time! Very professional & helpful, loved all the new bells & whistles compared to our 2009 model. Our 4th Hyundai since 2002. Go Brisbane Lions too, Hyundai, treated to our 1st game at the Gabba. Thanks again MAtt & Jade. - Review Posted By Candy On Tuesday, Nov 01, 2016.
Review Verified Tuesday, Nov 01, 2016
Bartons Subaru Wynnum Review
We had our 2nd 12 monthly service done on Wednesday 19 th October AT Bartons Wynnum on our 2115 XV the service was done and finished on the time they quoted they made a cup of coffee while we waited . we can recommend Bartons on there courteous manner at all times .the sales people also came and spoke to me wishing us well and if they could help in any way .Thank you Bartons . Nev and Pam Miles . - Review Posted By Nifty On Wednesday, Oct 26, 2016.
Review Verified Wednesday, Oct 26, 2016