As well as the sale and service of vehicles, we are a genuine parts specialist. We stock car parts for all models. As well as genuine parts of Holden/Mitsubishi. We are an agent for AC Delco - talk to us today for all of your motor vehicle parts & accessories. We are the No 1 dealer in Australia for Customer Service for Mitsubishi and we are the recipient of the Holden Chairmans Award from Holden. Being the only Dealer in Queensland to recieve this award and only one of 5 in Australia - we are extremely proud of our achievements. We cater for the sale of new and used cars throughout the whole of Australia and Queensland but we specialise in the areas of Wynnum, Manly, Lota, Wakerley, Port of Brisbane, Hemmant, the Redlands and all of the Bayside suburbs. As well as the sale of Used Holdens and Mitsubishi's, we also sell most makes of used cars such as Toyota, Ford, Mazda and Hyundai just to name a few. We also sponsor the Broncos so if it is the best deal you are looking for when in the market for a New or Used Holden and Mitsubishi - Talk to Bartons today - Experience our Experience.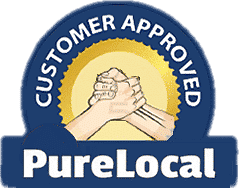 'Bartons Bayside' reviews and testimonials are published on the Pure Local Business Directory following verification and manual screening. Do not post a review if you've received a reward or are associated with the owner. Directory members who receive an unfavorable review are allowed to respond before final publication. If applicable,
click here
to post your customer review.
Our Business Location
Related Categories
I was very pleased...
I was very pleased with the service from all Bartons staff today. As a Service Advisor, Andrea was excellent, friendly and engaging and presented as a really good representative of Bartons. I didn't get to meet Jessie who worked on my car but it all seems to have been completed as described. I would be remiss not to mention your bus driver Brian. It was the first time that I have used this service and Brian was simply great. He shuttled the group of people around who shared the bus with me and presented as a picture of complete calm, in control and that he enjoyed his job too! All round rating 10/10! - Review Posted By John Roberts On Tuesday, Nov 01, 2016.
Review Verified Tuesday, Nov 01, 2016
Top Marks Bartons
I found both your service advisor James and the tech Ryan to be excellent. After being in the automotive trade for forty years and having purchased over a dozen new cars I have found the service at Bartons to be of the highest quality that I've ever received. Top marks Bartons. - Review Posted By Spencer On Tuesday, Nov 01, 2016.
Review Verified Tuesday, Nov 01, 2016
Very impressed by Matt...
Very impressed by Matt & Jade in their assistance in selecting our vehicle, another i30 demo this time! Very professional & helpful, loved all the new bells & whistles compared to our 2009 model. Our 4th Hyundai since 2002. Go Brisbane Lions too, Hyundai, treated to our 1st game at the Gabba. Thanks again MAtt & Jade. - Review Posted By Candy On Tuesday, Nov 01, 2016.
Review Verified Tuesday, Nov 01, 2016
Bartons Subaru Wynnum Review
We had our 2nd 12 monthly service done on Wednesday 19 th October AT Bartons Wynnum on our 2115 XV the service was done and finished on the time they quoted they made a cup of coffee while we waited . we can recommend Bartons on there courteous manner at all times .the sales people also came and spoke to me wishing us well and if they could help in any way .Thank you Bartons . Nev and Pam Miles . - Review Posted By Nifty On Wednesday, Oct 26, 2016.
Review Verified Wednesday, Oct 26, 2016
Review Bartons Bayside
Contact Bartons Bayside