The Cornwall Boutique Hotel
Hotels In Launceston 7250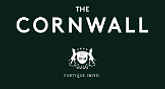 About Us
Stay at The Cornwall Hotel in Launceston and you will be in the centre of town and the centre of history. Built in 1824 by John Pascoe Fawkner it is believed to be the oldest brick building in Launceston and Tasmania. As Launceston's leading hotel of the time it hosted many banquets, balls and public meetings, including the historic meeting in 1834 that led to the settlement of Melbourne. The first stage coach service between Launceston and Hobart was established in the 1830's and operated between The Cornwall Hotel and Macquarie Hotel in Hobart. The hotel also played an historic role when, in 1860, the Anti-Transportation League met there and passed a bill that eventually led to the end of convict transportation to Tasmania.
Completely refurbished in 2019, The Cornwall of today is a modern boutique hotel that honours its historical heritage. The 40 guest rooms are fresh, comfortably furnished and warmly inviting. Free WiFi is available throughout the hotel and there is also an on-site laundry.
Centrally located in Launceston, The Cornwall Hotel is only 5 minutes from City Park, 10 minutes from Cataract Gorge and close to the city's major shopping precinct.
Management and staff of The Cornwall Hotel look forward to welcoming you and helping you to experience the heart and history of Launceston.
Historical Boutique Hotel in the Heart of Launceston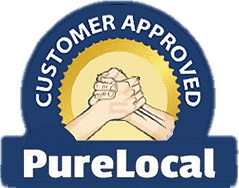 'The Cornwall Boutique Hotel' reviews and testimonials are published on the PureLocal Business Directory following verification and manual screening. Do not post a review if you've received a reward or are associated with the owner. Directory members who receive an unfavourable review are given the opportunity to respond prior to final publication. If applicable ,
click here
to post your review.
Our Business Location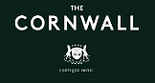 Related Categories
Great budget accomodation
Stayed here on arrival in Launceston before our overland track hike and again on our return and found it to be excellent value for money. We booked a room , not dormitary, and it was clean and comfortable, with good amenities and very friendly and efficient staff, - Review Posted By Tim On Tuesday, Sep 24, 2019.
Review Verified Tuesday, Sep 24, 2019
Great service and great room!
I'm writing this review while I'm still staying at the Cornwall boutique hotel. So far I've been her for 9 nights out of 12 and I am very happy with my decision to stay here. The service and the room (room 8 with church view) are absolutely great! Jace, a man that works at reception has been really helpful, he gave me a discounted price due to the fact I was staying a bit longer and had moved me to a queen room with a view, although it cost him some extra work. The other ladies from reception are lovely too :) one of the girls gave me a phone call when my parcel arrived and alway has a big smile on her face. The hotel has a kitchen where you can cook your own meals so for a traveler like me, who is on a budget, it's great. The location is absolutely perfect! There are some really nice cafes around with good coffee and food. And a lot of good shop - Review Posted By Dannenberg On Tuesday, Sep 24, 2019.
Review Verified Tuesday, Sep 24, 2019
The Cornwall Boutique Hotel Review
Contact The Cornwall Boutique Hotel