Big Mumma's Fried Chicken
Food & Drink In Carlton 3053
About Us
Big Mummas Fried Chicken in Melbourne is purposely hidden. Not having a storefront is an effective marketing ploy to get people more curious. At this point, their awesome fried chicken can only be had through having it delivered at your doorstep.
Best Burgers in Melbourne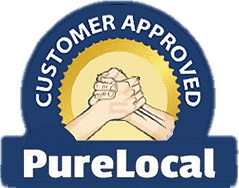 'Big Mumma's Fried Chicken' reviews and testimonials are published on the PureLocal Business Directory following verification and manual screening. Do not post a review if you've received a reward or are associated with the owner. Directory members who receive an unfavourable review are given the opportunity to respond prior to final publication. If applicable ,
click here
to post your review.
Our Business Location
Related Categories
Definitely the best burgers I ever had!
For me, I know where to find the best burgers in Carlton. Well, it's nowhere else but at Big Mumma's. They have this knack for making the most amazing and unique burgers. From the patty that's ever so crispy yet moist to a special bun that they use, their burgers are easy to fall in love with. I highly recommend Big Mumma's. Try their burgers and you will surely love them. - Review Posted By Gareth On Friday, Oct 15, 2021.
Review Verified Friday, Oct 15, 2021
Burgers in Hawthorn leveled up. That's what Big Mumma's did, alright
I am a big fan of burgers, no matter what kind it is. Sometimes I am after the usual beef burgers, other times I crave chicken burgers. For chicken burgers, there's no doubt I'd find them at Big Mumma's! Burgers in Hawtorn are great, thank goodness for that. However, things get pretty rogue trying Big Mumma's fried chicken burgers! Their crispy chicken burgers served sandwiched between special buns, makes my mouth water just even thinking about them. - Review Posted By Aurora On Wednesday, Jul 14, 2021.
Review Verified Wednesday, Jul 14, 2021
The best fried chicken burger I ever tasted! It's out of this world!
First of all, what on earth is a fried chicken burger, right? Well, instead of asking questions about it, it is best to try it first. This is precisely what happened to me. I didn't really grasp the concept of a fried chicken burger right away. However, none of that mattered after having the fried chicken burgers of Big Mumma's Fried Chicken in Thornbury! It's simply the best. If you want to know what I mean, head on out there to find out! - Review Posted By Chucky Kennard On Wednesday, Oct 14, 2020.
Review Verified Wednesday, Oct 14, 2020
Big Mumma's Fried Chicken Review
Contact Big Mumma's Fried Chicken