SK Duct Cleaning Melbourne
Cleaning Services In Melbourne 3000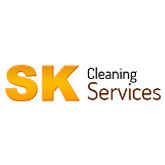 About Us
Want Sk Duct Cleaning Melbourne? Hire Sk Cleaning Services for exceptional duct cleaning services. We offer Duct Cleaning Melbourne, Duct Cleaning Services in Melbourne, Air conditioning duct cleaning, ducted heating cleaning Melbourne. Our professionals are always ready to give excellent duct cleaning services at your place. We are specialized in all kinds of air duct heater cleaning, evaporative cooler cleaning, air conditioner cleaning, duct sanitizing or deodorizing, clean duct air and no more bad smell, you will have to endure after getting our services. We have been serving our customers for more than two decades. You can also contact us at any time or anywhere. We provide high-grade duct cleaning services at the cheapest price. Just need to call us +61 414 530 372.
Duct Cleaning melbourne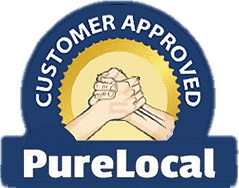 'SK Duct Cleaning Melbourne' reviews and testimonials are published on the Pure Local Business Directory following verification and manual screening. Do not post a review if you've received a reward or are associated with the owner. Directory members who receive an unfavourable review are given the opportunity to respond prior to final publication. If applicable ,
click here
to post your review.
Our Business Location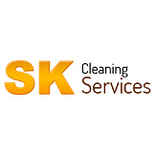 Related Categories
Outstanding Service!!
The Cleaner was very knowledgeable, he understood the problem. Cleaned my carpet within few minutes. Satisfied with their service. Thank You! - Review Posted By Samuel Davis On Thursday, Aug 12, 2021.
Review Verified Thursday, Aug 12, 2021
Great Service
Great service, good value, and very professional. They did an outstanding job! Highly recommended. Will use you guys again. Thanks. - Review Posted By Johnson Herry On Sunday, Jun 20, 2021.
Review Verified Sunday, Jun 20, 2021
Lovely, Skilled, Qualified Professional Team
Sk cleaning always provide a great job. I used them since the last 2 years and I recommend their name blindly to everyone because they built their trust on me as a best carpet cleaner in Melbourne. - Review Posted By Johnny Smith On Wednesday, Apr 08, 2020.
Review Verified Wednesday, Apr 08, 2020
Availing Duct Cleaning Service is Now Easy
You can avail the duct Cleaning service easily at your place by calling the experts from SK Cleaning Services once. Then we don't have to follow up with the date, venue and time as they will be doing it as a part of their job. This makes our work easy - Review Posted By Matilda Martin On Monday, Jun 24, 2019.
Review Verified Monday, Jun 24, 2019
Great Service
If you are looking for an equipped duct service then without any hesitation go for Sk Cleaning Services. Sk Cleaning Services does an amazing job. They have the latest techniques for an effective service and they are known for their quality of work. - Review Posted By Amelia Wilson On Thursday, Jun 20, 2019.
Review Verified Thursday, Jun 20, 2019
Get the good service of staffs with Sk Cleaning Services company
I took an appointment with this duct cleaning company and they really performed well. Apart from this, the staffs are so good and experienced that it cannot be expressed in words. I am just speechless with their performance and work. I would like to call them again. - Review Posted By James Emily On Monday, May 27, 2019.
Review Verified Monday, May 27, 2019
Professionals & Friendly services
The dust particles are the main source which hinders the performance of the air ducts. I regularly take duct cleaning services from . I recommend you to take services from them to enjoy perfect cooling. Thanks For Help................! - Review Posted By Billy Heyman On Thursday, May 09, 2019.
Review Verified Thursday, May 09, 2019
Review SK Duct Cleaning Melbourne
Contact SK Duct Cleaning Melbourne