The Art Of Moving
CBD Movers Brisbane is a Satisfied Customers Program (SCP) member. Positive reviews , complaints and testimonials will be published on the business directory following review or arbitration if required. Please do not review 'CBD Movers Brisbane' if you've received , or have been offered , a reward for writing this review. Do not write a review if you are associated with the owner or employees of this business.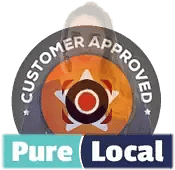 Australian Business Directory members who receive an unfavourable review are given the opportunity to respond to the customer who posted the review before it is published. We know that slanderous and unfounded reviews are common place on the web so we have allowed "CBD Movers Brisbane" the tools to arbitrate and contact the reviewer in order to resolve outstanding complaints or disputes. We have found that this achieves a far better outcome for both the reviewed business and their customer in the longterm. Fake reviews will be removed according to our policies and guidelines.
CBD Movers Brisbane


If you require more specific business details such as opening hours , further customer reviews , directions etc please contact CBD Movers Brisbane on their website , by phone or at their store location (if applicable). All profile related content remains the sole property of Removalists business 'CBD Movers Brisbane'.
Featured Categories
Removalists In Australia
Removalists In Queensland
Removalists In Brisbane
Professional Services in Brisbane
Professional Services In Australia
Companies In Brisbane
Companies In Queensland
Total scam!!!
CBD Movers is a scam. Simple as that. They spread fake 5 star reviews and advertise low prices to trick people into booking with them, then they do absolutely appalling quality work (including damaging multiple items of ours that they moved) and hold your property ransom until you pay more than they quoted. Consider yourself lucky if they don't damage your house too. Don't use CBD Movers ever! - Review Posted By Roger Reilly On Tuesday, Apr 07, 2020.
Review Verified Tuesday, Apr 07, 2020
Do not use
The workers will not take due care with your things. They will damage, mark and dent your items and then claim they did nothing wrong. They did not bring a big enough truck and went to leave without a number of vital things - fridge, washer, dryer, my sons entire room! I had to go back with a friend to collect the washer and dryer. I have damaged items and marked door frames and have basically been told too bad. 100% of customers are NOT happy - Review Posted By Deborah On Tuesday, Feb 11, 2020.
Review Verified Tuesday, Feb 11, 2020
Never again!
I experienced terrible service on the Gold Coast and it's made me shy of ever hiring a moving company again. The booking lady asked what I had in my house, told me what truck I needed and that it would take 40 mins to load. She was wrong on both accounts. It took them 2.5 hours to load a 2 bedroom, tiny duplex. One of the movers removes boxes (1 by 1, no trolley) while the other stays in the truck and packs them. Then every 5 minutes they both stop and talk about how to load the truck for 5 minutes. I even started helping them move the boxes out to the truck to hurry it up. At the end of one trip I told them to stop as I had run out of money and time. Of course they had left some of the larger items behind - I assume this was to discourage me from stopping the job. It was quoted as taking 2.5 hours at $285, I stopped them after about 5 hours and it cost me $522 - and they were only halfway finished! I was going to just let it go and not bother to write a review. But in a twist of fate, my neighbour at my new place booked them for her move-out. She had exactly the same experience but worse! It cost her a lot more money and damage. - Review Posted By Vanessa On Wednesday, Jan 01, 2020.
Review Verified Wednesday, Jan 01, 2020
Avoid
1 bedroom move, movers arrive and start moving at 9.40am, I noted time because they charge 30 minute increments. I had most things in boxes, but really wasn't allot to move, first box the guy lifts from the top... not supporting at the bottom... ofcourse the box breaks (my fault though according to company... despite moving it twice before them without issue). Things going fine, 1 mover spending time on phone or texting while I help out. Everything gets put in no further issues. Get to my new apartment, which required us to walk it from loading dock to a lift, then go up 23 levels, and to my apartment. While not ideal needed to be done, 1 trolley isn't good enough, but we all pitched in. First 2 loads at the lift, I took it up put it in apartment myself, went down loaded up again, into apartment, got to loading dock and both movers in truck... nothing moved, 1 on phone.... how can I possibly unload a lift full and get to truck before something is being moved... (according to management I should of contacted them now mid move on the clock to complain...) yeah right. Everything finally inside, clock off 12.10. Awesome 2 hours 30 plus 30 minute exit fee... the quote was so confusing and no paperwork the 2 movers hand me the card reader and blurt out a price. Once settled I reviewed, to find they charged me 3 hours 30. When questioned the company asked me to prove... ummm ok... should I have taken a photo time stamped... maybe your GPS would have it... but won't look at that, rather call the client a liar. 1 bedside table and a helmet were broken in move, I was blamed for this due to loose items and boxes they broke... so they obviously knew they would damage but didn't advise me as the professionals... Once again I moved it myself earlier without issue... It took 2 weeks of following up 4 Phone calls and 2 emails to get the answer of prove it, and your fault.... great customer service. AVOID AVOID AVOID - Review Posted By Mitchell On Thursday, Sep 26, 2019.
Review Verified Thursday, Sep 26, 2019