Xxl the club
Night Clubs In Potts Point 2011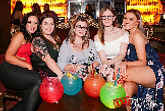 About Us
Voted Best Sydney Hens Night establishment 2018-2019.
Situated in the heart of Kings Cross, Dine in the courtyard over drinks with the ladies before an activity filled evening that stretches all the way from pole dancing class with our pole instructor, right through to cocktail making & life drawing classes.
Perfect one stop shop for organising your best friends Sydney hens party or birthday, With everything on hand in the one location.
Treat yourself to the finest establishment offering all our guests luxurious & lavish private booth area seating.
Xxl The Club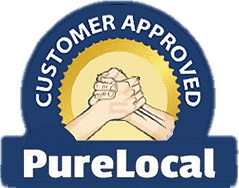 'Xxl the club' reviews and testimonials are published on the PureLocal Business Directory following verification and manual screening. Do not post a review if you've received a reward or are associated with the owner. Directory members who receive an unfavourable review are given the opportunity to respond prior to final publication. If applicable ,
click here
to post your review.
Our Business Location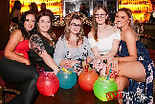 Related Categories
Becs Sydney Hens do
Huge thanks to the team at XXL Sydney for making the hens package the best hens party I've ever had the pleasure of attending ( as well as organising ). Mick has been great the whole time since unfortunately booking in march 2020 and us having to postpone till october due to lockdown and our Hen's wedding date being changed. Pole dancing & Life drawing made it such a fun filled afternoon and night. The girls have not stopped talking about it and i'm glad i picked such a great venue! - Review Posted By alicia On Friday, Nov 06, 2020.
Review Verified Friday, Nov 06, 2020
hens night in sydney 2020
Attended XXL Sydneyon the 24th of October 2020. Myself along with the Hen and Bridesmaids were all thoroughly impressed by the entire event and staff who made it a pleasure from the minute we arrived. We chose the party package ( which it seemed most had done on the night ) and all the activities were so much fun and really interactive with our hens group. We look forward to hopefully attending in the new year and would highly recommend any Sydney ladies that are after a great hens night or birthday celebration. Great night. Great Value for money. Special thanks to Anna and Mick x - Review Posted By vanessa On Monday, Oct 26, 2020.
Review Verified Monday, Oct 26, 2020
Sydney Hens Party
Had the best hens party on the weekend just gone here whilst in Sydney. Massive thanks to mick for organizing the night through such a tough period of time with all the restrictions. The girls and I had a blast and look forward to our next night out in Sydney :) - Review Posted By steph On Tuesday, Oct 20, 2020.
Review Verified Tuesday, Oct 20, 2020
Our Sydney Hens Night
Our dinner and drinks Hens package over the weekend was great. Really appreciate the effort that went into making our friend's Hens night a memorable one. With Sydney in the current situation it's in, really nice to see great venues like this pushing through and delivering such great hospitality. - Review Posted By Korrine On Monday, Oct 19, 2020.
Review Verified Monday, Oct 19, 2020
Saturday 17th Oct 2020
Thanks for the BEST Hens Party on Saturday guys. Venue and your staff are Amazing. Girls are still laughing at the Life drawing and our fav Andy. Can't wait to see the pics and look forward to returning for our sisters hens in FEB 2021. Rach x - Review Posted By rachel On Monday, Oct 19, 2020.
Review Verified Monday, Oct 19, 2020
Hens night in sydney
Attended Xxl Sydney last week for my own hens party and was so happy with the whole night and how well run the event ran. We went with the $120 dinner and drinks hens package and it was everything that was stated on the website and all my guests were extremely happy with the whole experience. We had originally booked the hens night before the whole covid situation hit and were originally booked in for march 21. And throughout the whole stress of that coinciding with my big day, Michael was excellent with constant correspondence from then up until my hens party finally got the chance to reschedule. Life drawing - Cocktails & the pole class were great, really made to feel welcomed and everyone had the time of their lives. We all have not stopped speaking about the night and what fun we had since, and really hope to celebrate another milestone at Xxl Soon. Thanks for everything guys, you have one awesome team of employees that's for sure. - Review Posted By michelle On Thursday, Oct 08, 2020.
Review Verified Thursday, Oct 08, 2020
great night in sydney
Best Hens party in Sydney - Review Posted By sandra On Thursday, Oct 08, 2020.
Review Verified Thursday, Oct 08, 2020
Hens night sydney
Have attended Xxl in Sydney for two Hens Parties in the past year and both times were absolutely amazing. The staff we met on both occasions were so friendly, fun and extremely welcoming. I'm so excited I have my own hens night booked in with the club on January 23 and can not wait for another great night. Best Hens Party in Sydney! Olympia x - Review Posted By olympia On Wednesday, Oct 07, 2020.
Review Verified Wednesday, Oct 07, 2020
Great venue
The venue has just been completely revamped and the carpets goneeeee lol It was the only thing letting the place down. - Review Posted By Georgia On Friday, May 22, 2020.
Review Verified Friday, May 22, 2020
Great to deal with.
After booking my sisters hens party in Sydney with these guys, the unfortunate situation of Covid lockdown happened not long after making a deposit. And to say mick has been a pleasure / so efficient to deal with in a time of uncertainty would be an understatement. He's kept us in the loop and made a crappy situation as pleasant as humanly possible. Would Highly recommend & can not wait to celebrate after all this at Xxl :) - Review Posted By Anna On Thursday, May 21, 2020.
Review Verified Thursday, May 21, 2020
Highly recommend
Great vibe. Was made to feel extremely welcome the second we walked in to celebrate my besties hens party whilst in Sydney for the occasion / wedding. Will be back :) - Review Posted By Bree On Tuesday, May 19, 2020.
Review Verified Tuesday, May 19, 2020
Xxl the club Review
Contact Xxl the club