Sperway Homes is a Satisfied Customers Program (SCP) member. Positive reviews , complaints and testimonials will be published on the business directory following review or arbitration if required. Please do not review 'Sperway Homes' if you've received , or have been offered , a reward for writing this review. Do not write a review if you are associated with the owner or employees of this business.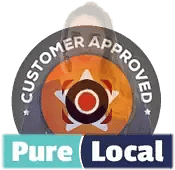 Australian Business Directory members who receive an unfavourable review are given the opportunity to respond to the customer who posted the review before it is published. We know that slanderous and unfounded reviews are common place on the web so we have allowed "Sperway Homes" the tools to arbitrate and contact the reviewer in order to resolve outstanding complaints or disputes. We have found that this achieves a far better outcome for both the reviewed business and their customer in the longterm. Fake reviews will be removed according to our policies and guidelines.
If you require more specific business details such as opening hours , further customer reviews , directions etc please contact Sperway Homes on their website , by phone or at their store location (if applicable). All profile related content remains the sole property of Building Construction business 'Sperway Homes'.
Unfortunately a rating of one - because it does not allow me to go any lower!!!! Q. Would you be happy with a house that constantly leaked internally in three different spots over 2 and half years? That's right 30 months!!! Im not kidding - even when conducting my final inspection I noticed some bubbles in the cornice that was rectified prior to settlement. But that should have been a warning!! Soon after these bubbles in the plaster re-appeared, typically after heavy rains, and Sperway would come out and fix. Then they would reappear again and in different spots, and Sperway would come out again and fix. Then another heavy rain and groundhog day once again, over and over and over and over and over. Now after thirty different occasion (not kidding - I have records), and Sperway maintenance guys out here at least a dozen times - Im fed up!!!!! And you know what really adds to my anger - not once has any senior manager or the owners followed up with me how the house is going considering the amount I paid for this "duluxe" home, which I did not realise had internal water features when I purchased - cant remember seeing that on the brochure or the estate agent telling me!!!!! And this is not the only apartment here in the great Sperway Manors - there have been several apartments here with this experience, and the one opposite me is still having similar trouble. And who knows the damage it is doing internally to the wood, wiring and general structure!!!! BUYER BEWARE!!!!! And as a "funny side storey" on one occasion, one of the many different roof plumbers that have been here to investigate, he actually apologised to me for the condition of the roof!!!! Well Im just heading back downstairs to empty out the buckets and change the towels over off the floor. - Review Posted By Brett Collins On Saturday, Apr 04, 2020.