Search It Local
Advertising Agencies In Surry Hills , NSW
Digital Online Marketing - 90 Day SEO Guarantee
Search It Local is a Satisfied Customers Program (SCP) member. Positive reviews , complaints and testimonials will be published on the business directory following review or arbitration if required. Please do not review 'Search It Local' if you've received , or have been offered , a reward for writing this review. Do not write a review if you are associated with the owner or employees of this business.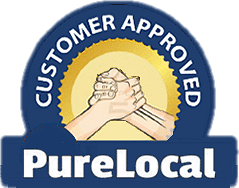 Australian Business Directory members who receive an unfavourable review are given the opportunity to respond to the customer who posted the review before it is published. We know that slanderous and unfounded reviews are common place on the web so we have allowed "Search It Local" the tools to arbitrate and contact the reviewer in order to resolve outstanding complaints or disputes. We have found that this achieves a far better outcome for both the reviewed business and their customer in the longterm. Fake reviews will be removed according to our policies and guidelines.
Search It Local


If you require more specific business details such as opening hours , further customer reviews , directions etc please contact Search It Local on their website , by phone or at their store location (if applicable). All profile related content remains the sole property of Advertising Agencies business 'Search It Local'.
Featured Categories
Advertising Agencies In Australia
Advertising Agencies In New South Wales
Advertising Agencies In Surry Hills
Professional Services in Surry Hills
Professional Services In Australia
Surry Hills Business Directory
New South Wales Business Directory
SCAM - Terrible service received
Very rude on the phone. Would not provide original contract as evidence, even though stated on the phone we signed it. Did not write down our email address correctly, so were not advised of upcoming charges or change over from a free service to paid subscription. Did not see any results from their services - repeatedly told them this on the phone & that we would not be subscribing to the paid version - we were still charged. Told it was not their problem that they wrote down our email address wrong initially, and it must of been us that told them the incorrect email address! Terrible customer service - definitely do not recommend. - Review Posted By Ashleigh On Thursday, Jun 18, 2020.
Review Verified Thursday, Jun 18, 2020
Alan Tiling
Thank you very much ( Max ) you did a great ad for me.  Max keeps in touch with me every month he just makes sure all is working well for my Alan Tilling listing on Google with waterproofing and installation. I'm very happy I even sent him some of my friends to help him out. I'm happy to help and I support Max for his business. - Review Posted By Alan Tiling On Tuesday, Feb 04, 2020.
Review Verified Tuesday, Feb 04, 2020
Outstanding Service. Fast Results!
Search It Local made possible for my small online store hit its sales goals every month. I have seen outstanding sales results and improvement in organic traffic to my site. Their customer support are extremely knowledgeable. I really appreciate their flexibility in service offerings. Thank you! - Review Posted By Fiona On Wednesday, Aug 14, 2019.
Review Verified Wednesday, Aug 14, 2019
Great experience
We have been with 6 different SEO providers, many lows and a few highs. It has been 6 months, since starting with Search It Local and we are now making a good return. We truly haven't seen traffic this high since our peak in 2011. Looking forward to see where we are in 12 months. Thank you Search It Local. - Review Posted By Julian Black On Wednesday, Jun 12, 2019.
Review Verified Wednesday, Jun 12, 2019
SEO
In the past months alone, the internet traffic on our website has increased over 100%. It is incredible to see my website on Google first page. Search It Local is a true expert at SEO and I thank them constantly for what they have been able to do for my company. I would highly recommend them. If you want to build your practice online, you need to call Search It Local and get started. - Review Posted By Henrik Petersen On Tuesday, Jun 11, 2019.
Review Verified Tuesday, Jun 11, 2019
Very very very poor
This has been the worst experience i have ever had working online, i have spent a massive amount of money and zero results from search it local. i cant even get them to return my emails and phone calls, very very poor business. - Review Posted By Glen Naughton On Wednesday, May 29, 2019.
Review Verified Wednesday, May 29, 2019
BEWARE DON'T DEAL WITH THEM - SAY ONE THING THEN DO ANOTHER
Told me my ads would only run for 3 months as that was all I could afford and would be billed at $550 per month a total cost of $1650 then when I queried their Ezidebit debit form that said deducted quarterly was told by Jeremy, Partnership Director it was only a formality and not to worry. That was on 10 October 2018. The on 11th January 2019 I was debited another $1650, I queried this reminding them it was only supposed to be for 3 months. Was told it would be refunded in an email and when it did not come back was then advised I would not be receiving it as I had not cancelled my request???? My bank then approached the merchant and the funds were refunded. I was so grateful that all parties had agreed on this outcome. Then to my surprise I started getting calls from a Debt collection agency saying I had to pay an outstanding debt. After being rung every few days by this coming and not being told who the debtor was I then went online and requesting who to be sent a copy of the Ezidebit form??? Wow that really floored me and now not only do they want $1650 but the total has now gone to $2145. Being a small service business this has really shocked me that they can do this and we cannot get a resolution. Would I recommend Searchit Local - NEVER. Lock up your bank account!!! - Review Posted By Heather Bost On Monday, Mar 25, 2019.
Review Verified Monday, Mar 25, 2019