Search It Local
SEO & Marketing In Surry Hills 2010

About Us
We stand out. And we want to make your business stand out too.

Who are we? We're a crack commando unit, sent to prison by a military court for a crime we didn't commit. We promptly escaped, and today, still wanted by the government, we survive as soldiers of fortune. If you have a problem and no one else can help, maybe you can call…Search It Local!

Sorry, we let our intern loose, and she's been disciplined. In actual fact, we're a growing group of Australian SEO professionals located in the Sydney CBD, and we pride ourselves on delivering transparent, affordable solutions to the SME market. We're big on working ethically, and we uphold an integrity that has seen us grow year on year. Since our launch in 2013, our client base has rapidly expanded both in the Australian market, and internationally. We take things personally, and this commitment has helped us build long-term relationships with our clients, who have seen some great results over the years.

Why not join us?
Digital Online Marketing - 90 Day SEO Guarantee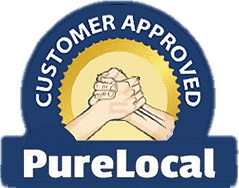 'Search It Local' reviews and testimonials are published on the Pure Local Business Directory following verification and manual screening. Do not post a review if you've received a reward or are associated with the owner. Directory members who receive an unfavourable review are given the opportunity to respond prior to final publication. If applicable ,
click here
to post your review.
Our Business Location

Related Categories
Total scam - avoid at all costs!
We signed a contract with Search It Local for SEO services. After we signed the contract and had one call with them, we didn't hear from them again until they took more money from our credit card for automatic renewal. We got a chargeback through our credit card company, but they've since sent two debt collection companies to harass us for almost 12 months. They haven't responded to our requests for details of the services that they claim they've provided. - Review Posted By Alexandra On Thursday, Oct 21, 2021.
Review Verified Thursday, Oct 21, 2021
Worst experience I've every had with a business - Avoid at all costs
Search It Local are just interested in locking you into a renewing contract that they dont adequately explain. They then disappear, with no responses to emails, and didnt deliver what they promised. I was not going to work with them anymore as I was completely unhappy with them. They then forced me to pay for another entire year because of an auto renewal of their contact that I didnt know existed. When I told them the day after the renewal date that I wasnt aware of this and was completely unhappy with their service, they couldnt care less. So, I paid for another year and had the same result - no results as they said there would be and no communication from them. They are scammmers and all they care about it getting your cash. - Review Posted By J Thompson On Wednesday, Jun 16, 2021.
Review Verified Wednesday, Jun 16, 2021
Stay away from these scammers
They promise leads and results in 90 days, cost me almost $5k and never got a lead and then they have the nerve to get debt collectors chasing you for more money. Anyone with similar experience add your review here. The good one's must be lucky or fake!!! - Review Posted By My Agent Noosa On Friday, Feb 05, 2021.
Review Verified Friday, Feb 05, 2021
I'd give zero stars if I could
I've watched over the past 8 months or more this business promise the world to a small business but provide absolutely nothing in response. Matt is a fast talker, smooth operator who likes to continually talk over the client, ignoring any requests. I like to call him Sir Chit Local... this company will take unauthorised payments from your bank if you don't answer their calls as an "incentive" to get a response (Matts own words there) this company is a sham, a fraud and engages in shady business ethics. Do not ever engage this company, unless you want to lose money - Review Posted By Ripped off Patty On Monday, Dec 07, 2020.
Review Verified Monday, Dec 07, 2020
SCAM
SCAM SCAM SCAM! STAY AWAY !!!! Never give them access to you bank account or debit card!!!!!!! We have entered contract with "searchitlocal to provide" listing on google business. despite written guarantee that our business will be listed one the of first three listing (in local search)- did not happen at all. we have contacted someone called Krish (account manager) and expressed our frustration requesting money back for luck of performance. we have asked for comprehensive google report for last three months - never provided Than, we clearly stated ( by emails) that we do not wish any further involvement with this scam organization,few days later they debited our business account for another $1098 Now we have to commence legal proceeding to recover our money Please read all negative reviews to educate yourself before you sing any agreement with Localsearch.com It is beyond my understanding how they managed to get good reviews - Review Posted By Alek Malchevski On Tuesday, Dec 01, 2020.
Review Verified Tuesday, Dec 01, 2020
SCAM...SCAM...SCAM...WARNING TOTALLY DISHONEST
Totally dishonest from the start to finish. Starting with the sales team, I was told by Jacob that they guarantee results with SEOs for my website. Then when I signed a contract, the account manager said we don't guarantee results. I found this very convenient for them as at this point they said that I can't get out of it now. From then on they stated to me I would get a report every month & a blog, which lasted 3 months & did not receive another one of either for the rest of the 12 month contract. Even when I continuously requested them, they just ignored me. I tried to contact them by Phone, & Email & they would not reply to either. The only way I could get there attention in not to pay, then the contact was fast... & then they would go back to the same pattern of not responding. I started doing a SEO test every 2 weeks & nothing changed. The SEO tests came back 6% out of 100% & 6 critical errors, it never changed. When ever I confronted them about it, they said they would look into it but clearly had no intention of doing it. I found this to be a very costly investment for absolute no return. It perplexes me how companies like this get away with this kind of scamming & are not held accountable for there part of the contract, It's just B/S Clearly our consumer laws allow this company to continue doing this to many others as well, just look at there google review & you will find many of the same experience from others as well. My recommendation to all others is if you get contact from searchitlocal run as fast as you can, unless you want to give them your hard earned cash for nothing. If I could rate them a a zero star that is what I'd give them, they deserve a nothing rating, just like I got no value for my money.... - Review Posted By Greg Lawrence On Thursday, Nov 26, 2020.
Review Verified Thursday, Nov 26, 2020
ABSOLUTE SCAM! AVOID SEARCH IT LOCAL
Search It Local is an absolute scam! Avoid at all costs! They don't offer any results that they talk about. Communication is non-existant. If you challenge anything they just ignore you and send your account to a debt collector, they don't even attempt to treat you like a client or customer. It's been the most horrible experience ever and now I have to spend so much time & energy dealing and arguing my case with debt collectors. These guys have no respect for small business. The quality of their service and work is less than 1 star. Do yourself a favour and run in the other direction. - Review Posted By Ricky On Tuesday, Nov 03, 2020.
Review Verified Tuesday, Nov 03, 2020
Bad service
Terrible service! Stay away from this Company. $2500 management fee $1000 landing page +facebook ad spend After 2 weeks we had to stop campaign becouse: of the result. 0 leads + waste time with rubbish leads Zero refund for management fee and they are asking for money to transfer landing page to us 5000$) Is that normal? - Review Posted By Nam On Monday, Oct 26, 2020.
Review Verified Monday, Oct 26, 2020
SCAM - Terrible service received
Very rude on the phone. Would not provide original contract as evidence, even though stated on the phone we signed it. Did not write down our email address correctly, so were not advised of upcoming charges or change over from a free service to paid subscription. Did not see any results from their services - repeatedly told them this on the phone & that we would not be subscribing to the paid version - we were still charged. Told it was not their problem that they wrote down our email address wrong initially, and it must of been us that told them the incorrect email address! Terrible customer service - definitely do not recommend. - Review Posted By Ashleigh On Thursday, Jun 18, 2020.
Review Verified Thursday, Jun 18, 2020
Alan Tiling
Thank you very much ( Max ) you did a great ad for me.  Max keeps in touch with me every month he just makes sure all is working well for my Alan Tilling listing on Google with waterproofing and installation. I'm very happy I even sent him some of my friends to help him out. I'm happy to help and I support Max for his business. - Review Posted By Alan Tiling On Tuesday, Feb 04, 2020.
Review Verified Tuesday, Feb 04, 2020
Outstanding Service. Fast Results!
Search It Local made possible for my small online store hit its sales goals every month. I have seen outstanding sales results and improvement in organic traffic to my site. Their customer support are extremely knowledgeable. I really appreciate their flexibility in service offerings. Thank you! - Review Posted By Fiona On Wednesday, Aug 14, 2019.
Review Verified Wednesday, Aug 14, 2019
Great experience
We have been with 6 different SEO providers, many lows and a few highs. It has been 6 months, since starting with Search It Local and we are now making a good return. We truly haven't seen traffic this high since our peak in 2011. Looking forward to see where we are in 12 months. Thank you Search It Local. - Review Posted By Julian Black On Wednesday, Jun 12, 2019.
Review Verified Wednesday, Jun 12, 2019
SEO
In the past months alone, the internet traffic on our website has increased over 100%. It is incredible to see my website on Google first page. Search It Local is a true expert at SEO and I thank them constantly for what they have been able to do for my company. I would highly recommend them. If you want to build your practice online, you need to call Search It Local and get started. - Review Posted By Henrik Petersen On Tuesday, Jun 11, 2019.
Review Verified Tuesday, Jun 11, 2019
Very very very poor
This has been the worst experience i have ever had working online, i have spent a massive amount of money and zero results from search it local. i cant even get them to return my emails and phone calls, very very poor business. - Review Posted By Glen Naughton On Wednesday, May 29, 2019.
Review Verified Wednesday, May 29, 2019
BEWARE DON'T DEAL WITH THEM - SAY ONE THING THEN DO ANOTHER
Told me my ads would only run for 3 months as that was all I could afford and would be billed at $550 per month a total cost of $1650 then when I queried their Ezidebit debit form that said deducted quarterly was told by Jeremy, Partnership Director it was only a formality and not to worry. That was on 10 October 2018. The on 11th January 2019 I was debited another $1650, I queried this reminding them it was only supposed to be for 3 months. Was told it would be refunded in an email and when it did not come back was then advised I would not be receiving it as I had not cancelled my request???? My bank then approached the merchant and the funds were refunded. I was so grateful that all parties had agreed on this outcome. Then to my surprise I started getting calls from a Debt collection agency saying I had to pay an outstanding debt. After being rung every few days by this coming and not being told who the debtor was I then went online and requesting who to be sent a copy of the Ezidebit form??? Wow that really floored me and now not only do they want $1650 but the total has now gone to $2145. Being a small service business this has really shocked me that they can do this and we cannot get a resolution. Would I recommend Searchit Local - NEVER. Lock up your bank account!!! - Review Posted By Heather Bost On Monday, Mar 25, 2019.
Review Verified Monday, Mar 25, 2019
Review Search It Local
Contact Search It Local