StoreDJ
Musical Instrument Retailers In Richmond 3121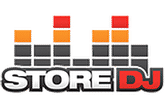 About Us
Store DJ is a national retail business specialising in providing audio and lighting technology to DJs, musicians, nightclubs and bars. Store DJ's key product lines include CD players, digital dj equipment, DJ software, turntables, mixers, sound systems, studio recording equipment, music production software and lighting equipment.
Store DJ has 4 retail stores; one in Melbourne, Sydney, Brisbane and our newest store in Perth. Further to Store DJ's retail shops, we also provide online purchasing with free delivery around Australia for any items under 20kg.
Where do we come from?
Launched in 2000 in a small shop in Bowen Hills, Brisbane, Store DJ was the first DJ store in Australia to specialise both in a physical shop front and online store that offered online advice and support to Australian DJs.
Since then, Store DJ has dedicated itself to providing Australian DJs with competitive prices and professional advice, by making DJ equipment its number one priority. "We're not simply an offshoot of some pro audio shop - we're DJs first and foremost - and we know and love the gear we show off every day".
In March 2005, Vinyl Warning Pty Ltd, at that time Australia's largest online retailer of 12" vinyl records acquired Store DJ. Consequently, in August 2005 the two businesses were combined and our head office was created at our Richmond store location.
In order to reach out into the Sydney marketplace, in October 2007 Store DJ acquired the business 'One Stop Deejay Equipment & Records Pty Ltd' which had been a very successful supplier of vinyl records and DJ equipment to the DJs of Sydney for over 13 years.
In July 2009, Store DJ took another leap forward, launching its 3rd Store in Fortitude Valley, Brisbane, the city where it all began for Store DJ almost a decade earlier. This was a brand new shop, fitted out from scratch and boasts a collection of the best of the products we have found for our customers and members.
Sadly, Vinyl Warning closed its vinyl division in September 2009 after 6 solid years of providing Australia's DJs with all their records!
In December 2012, Store DJ opened its 4th retail store, located in Cannington, a suburb of Perth, Western Australia. This latest retail addition is the largest shop to date and is perfect for every DJ, producer and audiophile of Perth, but also gives the existing online customer base located in WA, a place to visit and try out the latest and coolest audio gear available.
On Wednesday the 24th July 2013 our company name Vinyl Warning Pty Ltd was changed to SoundBay Pty Ltd.
In November 2013, Store DJ Sydney moved from Stanmore to Leichhardt. The new Showroom is much larger and has a much larger range of products allowing all digital DJs and producers a perfect environment for testing and playing with new audio gear. Sydney's expansion also meant the addition of a massive lighting section!
Where are we going?
Store DJ has grown into Australia's favourite and premier audio retail business, providing DJs, Producers, Performers, VJs, Lighting Crews, Nightclubs, Bars, Festivals and Music Fans the products service they deserve and dream about.
We are still known as Store DJ, but we sell products for a wide variety of entertainment purposes. You can visit Store DJ if you are looking to fit out a recording studio, a stage full of sound or skyline of lighting to suit any need. Our team has grown 10 fold since the early days, but our mission to find the perfect staff remains. Every staff member at Store DJ is a specialist and is passionate about the products we sell, so you know that you can always come into Store DJ for a talk or advice on directions you can take your audio and lighting adventures.
We have 4 stores in Australia's 4 largest states and our online side of the business means that wherever you are, you can get the best products available in Australia, at the best price, delivered directly to your door. More often than not, that delivery won't cost you a cent (all products under 20kg are FREE) and our growing team of online specialists are ready to talk you through any questions you have via email or phone.
The future of Store DJ has never looked brighter and we look forward to looking after all of you, whether that be in-store, online, or in your gear dreams!
Free Shipping Australia Wide!
Can't make it in to one our shops? No worries - the freight in Australia is included in our prices for most items. Shopping around online? Since the inflated (and often hidden) freight and packing costs other shops charge make it difficult for you to estimate and compare prices, we have simplified your buying experience by including the freight, from us to you, at no additional charge to our published prices. See Delivery information for further details.
Store DJ has stores in Melbourne, Sydney, Brisbane & Perth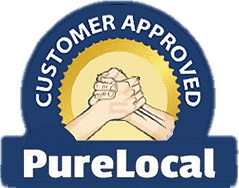 'StoreDJ' reviews and testimonials are published on the PureLocal Business Directory following verification and manual screening. Do not post a review if you've received a reward or are associated with the owner. Directory members who receive an unfavourable review are given the opportunity to respond prior to final publication. If applicable ,
click here
to post your review.
Our Business Location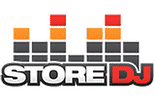 Related Categories
STOREDJ
I have only bought vouchers from StoreDJ but they are a great gift idea for those musically inclined people in your life who are difficult to buy for. The vouchers can be used on-line or in-store, are easy to order and can be personalised (to... and from...). The store prefers not to mail vouchers out, although this option is available. Once your order is placed they will contact you to confirm how you would like it sent. I've opted for electronic vouchers twice now as then you can deliver them on the appropriate day. I live in the UK and this has been a great option for sending a gift to my son in Australia. - Review Posted By Lyn On Sunday, Dec 10, 2017.
Review Verified Sunday, Dec 10, 2017
Hassle free thanks guys
Hassle free purchase from StoreDJ.com.au Thanks guys. - Review Posted By Jason On Tuesday, Feb 07, 2017.
Review Verified Tuesday, Feb 07, 2017
Guru's with care.
I've been using Store DJ for years with all my music / audio needs and no matter who i'm dealing with - they always have the time and courtesy to make sure i'm getting exactly what i'm after. Cheers fellas :) - Review Posted By Andy On Thursday, Feb 02, 2017.
Review Verified Thursday, Feb 02, 2017
No hesitation service
Always get fast response to any questions and you are never treated like an idiot (no matter how dumb my question might seem). Really helpful staff online or in store and product is mailed out very quickly. - Review Posted By Allan On Thursday, Feb 02, 2017.
Review Verified Thursday, Feb 02, 2017
Heaps better service than DJ City.
Heaps better service than DJ City. - Review Posted By Troy On Thursday, Feb 02, 2017.
Review Verified Thursday, Feb 02, 2017
StoreDJ.com.au Review
One of the best Australian music stores , great prices and great service with a large catalogue on their website to choose from. Very happy customer indeed! - Review Posted By Jacks On Thursday, Jan 26, 2017.
Review Verified Thursday, Jan 26, 2017
love this store
this store is the best music store in Australia with a great selection on their website! - Review Posted By Jill On Monday, Dec 12, 2016.
Review Verified Monday, Dec 12, 2016
StoreDJ.com.au have a wide range of musical instruments!
Wide range of DJing equipment, staff are very patient in explaining the features of different products. Bought my first set of decks here! - Review Posted By Torettes On Tuesday, Nov 22, 2016.
Review Verified Tuesday, Nov 22, 2016
3 months and still waiting.
Purchased a Synthesizer online, they told me they'll have it in 10 days. 3 months later I'm still waiting to receive it. The staff are friendly and helpful though and are keeping me up to date. If purchasing any boutique musical hardware or instruments from here you're better off ordering direct from an oversees supplier that has stock. Store DJ is just a third party supplier that rely on another company to import their products. - Review Posted By KeyMan On Tuesday, Nov 22, 2016.
Review Verified Tuesday, Nov 22, 2016
First time online order...
And everything ran smoothly. Had the option of free shipping for my Audio Tecnica ATH M50X headphones but really wanted them quick, so I opted for express. I received the limited edition headphones brand new within a couple of days (to Brisbane). I would shop here again! - Review Posted By Mum On Tuesday, Nov 22, 2016.
Review Verified Tuesday, Nov 22, 2016
My DJ experience couldn't be faulted
I researched a large number of online stores looking to purchase Audio-technica Quiet Point headphones. A number had them at a nice price including DJs. Most of them didn't actually have them in stock and those that did wanted to charge $20 freight. DJ charged nothing for standard freight which turned out to be delivery to my door within 36 hours by courier. When you live out of the city in southern Tasmania you can't beat that for service. Well done DJ. - Review Posted By Ian On Tuesday, Nov 22, 2016.
Review Verified Tuesday, Nov 22, 2016
I love this music shop!
I only buy from StoreDJ - best prices everytime and if they don't then they price match...very happy with my new mixer cheers! - Review Posted By Kelis On Tuesday, Nov 22, 2016.
Review Verified Tuesday, Nov 22, 2016
Love this music store!
They knew I was a past customer even though I had forgotten I had purchased from them a few years before. They were friendly and very helpful. I will 100% be going back to these guys in the future. - Review Posted By Thaden On Sunday, Nov 20, 2016.
Review Verified Sunday, Nov 20, 2016
Great customer support...
I bought a camera microphone from here but it did not come with an included cable (manufacturer's fault). Since it was over the Christmas period, businesses would be closed so the staff at Store DJ offered to give me an essentially identical standalone cable to replace the one that was absent in the packaging. Great service to get a problem solved in a timely manner! - Review Posted By Trent On Sunday, Nov 13, 2016.
Review Verified Sunday, Nov 13, 2016
Great place to shop online for guitar gear...
In the last two months I have purchased many products online and once at the store in Brisbane, This Company have always shipped on time and have been very helpful, they know what they are talking about I would highly recommend them never had a problem. I would also say to go into the store to shop if you can as they do have specials and I got a very good discount last time I visited. love these Guys!! - Review Posted By Spike On Sunday, Nov 13, 2016.
Review Verified Sunday, Nov 13, 2016
My review of StoreDJ Music Shop
Friendly expert advice, sales and service. My primary choice for electronic music gear. - Review Posted By Steve On Tuesday, Nov 08, 2016.
Review Verified Tuesday, Nov 08, 2016
StoreDJ.com.au - Great store in general..
The quality of Store DJ's service cannot be understated. From my experience, the staff at been store DJ have been very responsive and helpful. In addition to this, they somehow always get my items to me incredibly fast! Would definitely recommend people to check them out. - Review Posted By Ian On Tuesday, Nov 08, 2016.
Review Verified Tuesday, Nov 08, 2016
Great quick service with a in-store discount, what's not to love
The service was great and quick, I tested my headphones, liked them, bought them and got ten dollars off for buying it in store. What's not to love. - Review Posted By Jesse On Tuesday, Nov 08, 2016.
Review Verified Tuesday, Nov 08, 2016
StoreDJ Review
Contact StoreDJ