Cheap As Chips Dry Cleaning
Cleaning Services In Toorak 3142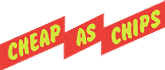 About Us
We are Cheap as Chips Carpet Cleaning in Melbourne and we offer high-quality, affordable cleaning services for all types of residential, commercial and industrial properties.Having been in business for over 25 years, our team of professionals are widely recognised as the cleaning experts in Melbourne; we're the ones you go to when you need the best clean.
When it comes to carpet cleaning, we are the number one carpet steam cleaning company in Melbourne, but we don't just stop at carpets! Our professional cleaners offer complete solutions to any number of cleaning issues, including:-
Rug and mats cleaning
Car interiors and mattress cleaning
Window and duct cleaning
Tile and grout cleaning
Duct Cleaning
Carpet Cleaning Melbourne
Cheap As Chips Dry Cleaning is a Satisfied Customers Program (SCP) member. Positive reviews , complaints and testimonials will be published on the business directory following verification (VIC192880). Do not post a review if you've received a reward or are associated with the owner.

PureLocal Directory members who receive an unfavourable review are given the opportunity to respond to the customer before it is published. We know that slanderous and unfounded reviews are common place on the web so we have allowed "Cheap As Chips Dry Cleaning" the tools to arbitrate and contact the customer in order to resolve outstanding complaints or disputes. We have found that this achieves a far better outcome for both the reviewed business and their customer in the longterm. Fake endorsements , illegal and/or defamatory content is not published.
Our Business Location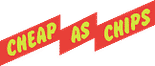 If you require more information please phone 0398261111 or visit our website. All profile related content remains the sole property of Cheap As Chips Dry Cleaning.
Related Categories
Cleaning Services In Australia
Cleaning Services In Victoria
Cleaning Services In Toorak
Professional Services In Toorak
Trades In Toorak
Professional Services In Australia
Trades In Australia
Verified Companies In Toorak
Verified Companies In Victoria
Atrocious
Whatever you do, don't use this company. They will rip you off and they are extremely unprofessional and unhelpful. I called them to organise an End Of Lease Clean, they asked for details of the property, provided the details - 2 bedroom, 2 bathroom, carpets on top level which will need a steam clean. She didn't really ask much further detail, quoted $350 - including carpets, which she said more than once. I was called 3 times that same day to confirm the booking which then the day before the booking they also have to reschedule anyway. On the day, the cleaner arrives and tells us that she wasn't made aware of the 2nd bathroom and that the steam clean isn't included so it's going to cost more, she explains that the girl taking the calls is new and she has been making mistakes (This seems verifiable due to a voicemail I have where she didn't know their call back number and eventually someone else steps in to give her the number). We agree to pay $485 which, again, we're led to believe now includes everything. We're told that the steam cleaners will get there at 11am, we will be at work so the cleaner takes our key so she can let them in. At 1pm I get several missed calls saying 'we're out the front to steam clean your home' - I explain I'm at work and we left our keys with the cleaner so that they can get in. We then call Cheap As Chips and they say they'll sort it. Eventually they end up just not steam cleaning as neither myself or my housemate are available. We call them back again in the afternoon and ask to be refunded for the steam clean and they tell us actually we never paid and it would have been on top of the $485 again. Then our landlord inspects the place and sends photos of the bathroom cupboards with gunk in them, the floors aren't swept/mopped on top of the steam clean not being done. We raise all these issues with Cheap As Chips, including the steam clean fee issue. They put us onto their manager, Peter who scolds me for not calling on the day - which I explained that I had. He chooses to keep ignoring that fact and bringing it up throughout our conversation. He tells us that the steam clean isn't included in what we paid because that's just 'not how it works' I explain that as I was told that steam cleaning was included in the initial $350 and that we were told the reason we're paying more is steam cleaning + the extra bathroom, coupled with the fact that I don't work for their company so how am I to know 'how it works' - I just have to trust what I'm being advised by their advisers and I was told the wrong thing twice. He continued speaking rudely so I asked if there was anyone else I could speak with as I didn't like the way he was speaking to me and he said no. Then he later said he's the owner and I can't get higher. In the end he told me that he'd be willing to organise someone to come out about the reclean but the steam clean will be an issue. He said that the issue with the fee will have to be discussed with the cleaner. I feel that the issue doesn't lie with the cleaner and that it comes from the new girl giving incorrect information, which happens, it's not a big deal, but they have to understand that this isn't their customers fault and we shouldn't have to pay for their mistakes. Also the way that they explain pricing and the 'way it works' needs to be something they do upfront. Then when they have complaints, Peter should not be taking them. His attitude was disgusting. He was basically insinuating I was lying "why are we hearing about this a week later" "no that didn't happen it's not how it works" rather than taking ownership of the fact they've got a new person who is obviously making mistakes and they need to up their training. - Review Posted By Chloe On Friday, Dec 18, 2020.
Review Verified Friday, Dec 18, 2020
Pleasant experience with Cheap as Chips
Nathan from Cheap as Chips was very thorough With his cleaning of all our Carpets and a wide rang of rugs. He was a very nice person. We'll be more than happy to have Nathan again in the future. - Review Posted By Helen Brauns On Tuesday, Oct 06, 2020.
Review Verified Tuesday, Oct 06, 2020
Excellent service and great staff
Hired Cheap as chips for end of lease cleaning , cleaners were on time . They did fantastic job and removed every single marks from the walls .i was watching them all the time and really appreciate your hard work . Totally worth spending money . If I am not wrong cleaner's name was kulwent . Thanks again . - Review Posted By Shan On Saturday, Jul 18, 2020.
Review Verified Saturday, Jul 18, 2020
DO NOT USE THIS COMPANY
8am Sunday morning booking and they didn't show till 10:15. We'd made all the arrangements prior - cleaner to vacuum, dog sitters, rearranged the house so they'd have full access to the house, and most importantly, we'd made bookings so that we'd be out of the house afterwards for the carpets to dry. Those bookings meant we had to leave at 11, as we'd been told the clean would take 2-3 hours, meaning even a late clean was impossible. Called Peter the owner this morning, a disgustingly rude and unprofessional man, who claimed it wasn't his fault and "oh well mistakes happen" refused to offer any compensation and hung up. Now going to ACCC. I sincerely hope Peter's crappy business goes under, and his employees find more fruitful work at a better, more ethical business. Don't touch Cheap as Chips with a ten foot pole. - Review Posted By Will On Tuesday, Jul 07, 2020.
Review Verified Tuesday, Jul 07, 2020