Duncraig Taekwondo Martial Arts
Martial Arts Schools In Duncraig 6023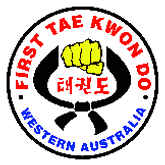 About Us
Duncraig Tae Kwon Do Martial Arts teaches the original, non-competitive style of Taekwondo, which emphasises practical self-defence skills and the physical / mental development of our members. Our members train twice weekly and also have the option of attending other First Tae Kwon Do classes at other venues throughout the week at no extra cost.
Our members include school children, uni students, and professionals who understand the importance of sharpening their situational awareness and training to be mentally and be physically ready for self-defence action, if the need should arise.
First TKD accepts children from the age of 6 to adults to the age of 60. We invite interested members to come along to a class to see what our training is like, and to apply for a free introductory class.
Please call (08)9275-7878 or email info@firsttkd.com for more information on our children's & adults Taekwondo classes.
*Self Defence *Fitness *Self Confidence *Taekwondo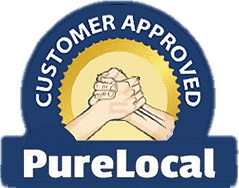 ' Duncraig Taekwondo Martial Arts ' reviews and testimonials are published on the PureLocal Business Directory following verification and manual screening. Do not post a review if you've received a reward or are associated with the owner. Directory members who receive an unfavourable review are given the opportunity to respond prior to final publication. If applicable ,
click here
to post your review.
Our Business Location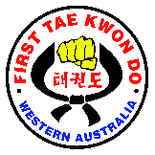 Related Categories
Awesome club
This is an awesome club with great teachers and really nice students to train with. - Review Posted By Anna On Sunday, Aug 11, 2019.
Review Verified Sunday, Aug 11, 2019
Training with my children
I have been training with my two teenage children at First Taekwondo Duncraig for the past 12 months. It has been an amazing opportunity to work on my life balance, spending time with my children whilst de-stressing and getting fit. Thank you to all our amazing Instructors, your dedication to the class is really appreciated. - Review Posted By Peter On Sunday, Feb 24, 2019.
Review Verified Sunday, Feb 24, 2019
Excellent Martial Arts Club
I have tried a few karate & Taekwondo schools over the last 10 years and can say this school is excellent. The class is run by passionate instructors with real martial arts integrity. Senior Instructor Phil and his loyal team of Instructors run a disciplined class that caters for all - boys, girls, women & men. Duncraig First Taekwondo was seriously recommended to me and after 2 years of training there I highly recommend it. - Review Posted By jamie On Tuesday, Feb 19, 2019.
Review Verified Tuesday, Feb 19, 2019
Duncraig Taekwondo Martial Arts Review
Contact Duncraig Taekwondo Martial Arts